Prince Andrew shocked everyone when he agreed to an interview with the BBC on his relationship with billionaire paedophile Jeffrey Epstein and allegations he had sex with an underage girl. I mean how did he think this was going to go?
Featured Image VIA
Virginia Giuffre says she was forced to have sex with Prince Andrew 3 times. There's even a pic of them together: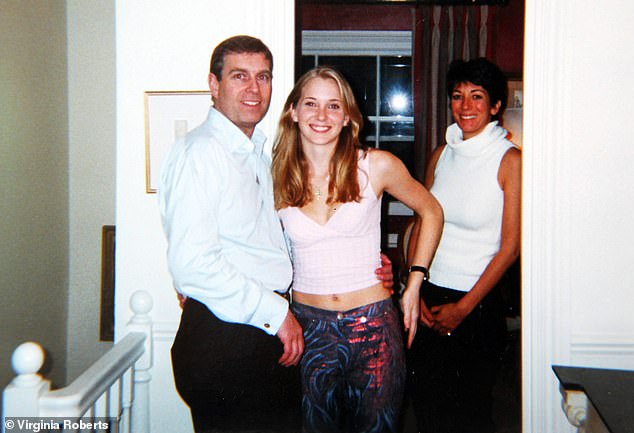 The interview was a car wreck and a cringe-fest just like everybody expected. At one point when asked to respond to Virginia Giuffre's claims, Prince Andrew claimed he doesn't remember her and blinked 10 times in 10 seconds:
Wow, there was a lot of blinking in the response to that question. Probably nothing. 🤔 pic.twitter.com/HDet6xcfSY

— Paul Joseph Watson (@PrisonPlanet) November 16, 2019
Now obviously this isn't a guarantee that he's lying but it's another red flag in a long list of red flags for the prince. There's plenty of scientific studies on rapid blinking being a good indicator of lying.
Elsewhere in the interview, he tried to debunk Virginia's descriptions of him 'sweating' by claiming he can't sweat:
PRINCE ANDREW: Virginia Roberts is a liar… uh… because I can't sweat pic.twitter.com/1rx5kcMlBg

— ᏔმƦჳ (@mooncult) November 17, 2019
Prince Andrew also said:
– He had investigations carried out to establish whether a photograph of him with Ms Giuffre was faked, but they were inconclusive
– He couldn't have been having sex with an underage girl on March 10 2001 because he was at a pizza party at Pizza Express that day, then went home.
– He would testify under oath if "push came to shove" and his lawyers advised him to
– He was unaware of an arrest warrant against Epstein when he invited him to Princess Beatrice's 18th birthday party at Windsor Castle
– He does not regret his friendship with Epstein because of "the opportunities I was given to learn" from him about trade and business
– Speaking out about his relationship with Epstein had become almost "a mental health issue" for him
You can catch the full interview here:
We also know that Jeffrey Epstein had 13 contact numbers for Prince Andrew and they would travel together to Epstein's private island (since dubbed 'Paedophile Island'). Clearly nothing unusual going on there.
For a deeper look into the 'Jeffrey Epstein didn't kill himself' conspiracy theory, click HERE. Dodgy AF.