Remember how your mum used to threaten to cancel your birthday party if you weren't on your best behaviour in the weeks leading up to the big day?
Featured Image VIA
Well the Queen might be the first mum in history to actually follow through on that threat as The Times reports she has cancelled the party she planned to host for Prince Andrew and his charities to mark his 60th birthday in February.
It's another killer blow to the Duke of York who has already stepped back from his royal commitments and charity work following his car crash interview with the BBC last week where he was unconvincing in his attempts to clear his name in relation to sex with Jeffrey Epstein's underage sex slaves.
In the interview, he blinked 10 times in 10 seconds when asked if he'd had sex with a minor:
Wow, there was a lot of blinking in the response to that question. Probably nothing. pic.twitter.com/HDet6xcfSY

— Paul Joseph Watson (@PrisonPlanet) November 16, 2019
He also claimed he can't sweat because of a rare condition he has:
PRINCE ANDREW: Virginia Roberts is a liar… uh… because I can't sweat pic.twitter.com/1rx5kcMlBg

— ᏔმƦჳ (@mooncult) November 17, 2019
He also explained his 4-day visit to Epstein's house after his conviction by claiming it was because he is too 'honourable' a friend:
The reason Prince Andrew went and spent 4 days with convicted nonce Jeffrey Epstein? He was worried what Epstein would say to the Feds.

The public walk in Central Park was to avoid bugs.

Luckily Epstein was suicided. So all good. pic.twitter.com/4030P1ljoV

— Steve Brookstein (@stevebrookstein) November 18, 2019
Apparently it was his brother Prince Charles who urged him to step down from his royal duties and more than 20 charities have already cut links with him.
The Times also reports that the Queen felt 'hoodwinked' by her son's BBC interview:
The Queen did not give her approval. The fact that notion has somehow been put about has aggrieved people in the [royal] households.
Royal author Penny Junor also told The Times:
He's absolutely finished. If Andrew is no longer representing or supporting the monarch in any capacity, or doing good charitably, what's the point of him?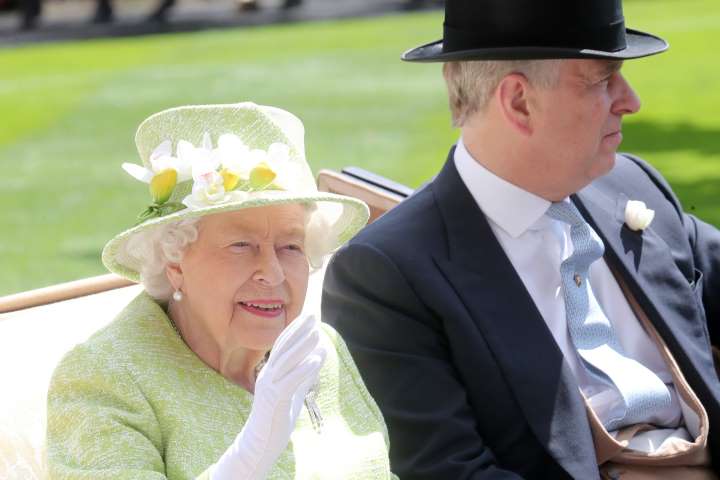 Indeed. All that's left is for the FBI to actually interview Prince Andrew and see whether he has more luck convincing them of his innocence. To be fair to the guy he says he's happy to be interviewed so let's wait and see how it plays out.
For a look at the recent reviews being left for Woking's Pizza Express (Prince Andrew's alibi for one of the nights he allegedly raped Virginia Roberts), click HERE.