Last year, there was a lot of hype surrounding the new fivers, particularly relating to the value of the first edition notes.
Images VIA
This appeared to die down as we headed into 2017, but that has all changed with the release of this story. It looks like someone has put up a first edition note on eBay only recently, with the serial number starting with 'AA01'. The fiver, which went up for just £1, has gone for over £60,000 on the bidding site.
Seller Piotr Sobczuk, from Telford, Shropshire, put the new polymer note – with the serial number AA01 444444 – on the auction site after finding it in his change and realising its worth. Which just proves that you should still keep an eye out when you're handed one of the notes, just in case. You never know, you could end up with a small fortune in your purse.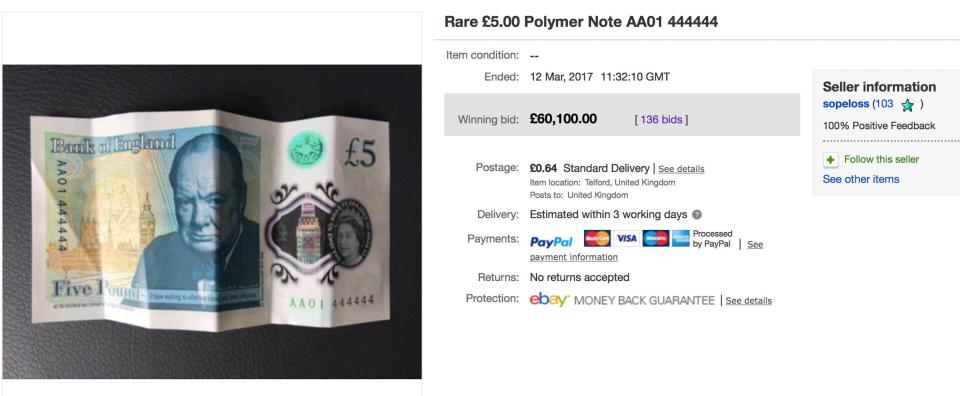 Of course, this could all be a ruse – we've still got to wait and see if the buyer actually coughs up the cash. But it looks a lot more promising due to the fact that the note is a genuine first edition. The same can't be said for this guy who put his 'AK47' fiver up for sale. Although his highest bid was for £80,000, the whole thing turned out to be a joke. Harsh.
Anyway, good luck to Piotr. Hopefully it's legit and he will be a wealthy man in no time. If not, at least he can use the note to play vinyl with.