A footballer from Peru is giving some serious thought to giving up the sport after being beaten unconscious by the same group of football thugs of an opposing team TWICE in one single season.
Most recently, Josimar Pacheco was attacked after a Peruvian cup game in the District League in the city of Huaraz. His team Sport Ancash Fe were up against Deportivo AMVA, whose fans attacked as they left the stadium. As you can see, they left Pacheco completely sparko and the guy had to be bundled into the back of a car and taken to hospital: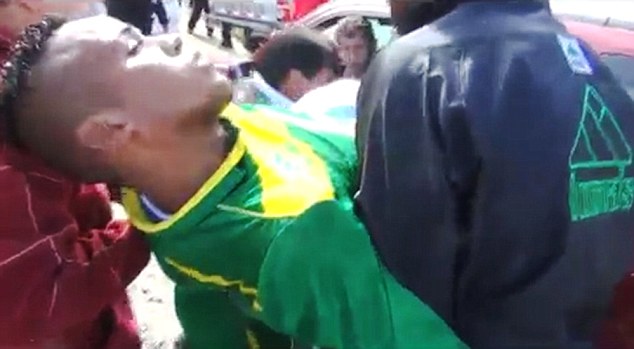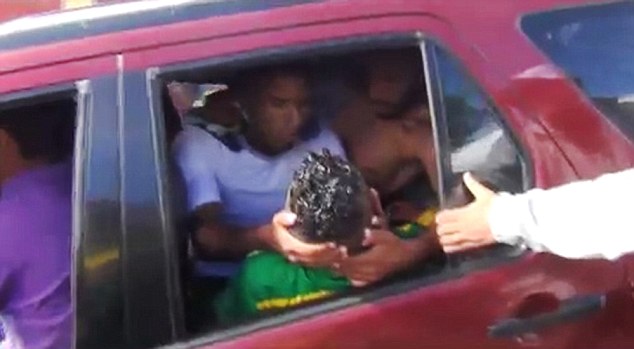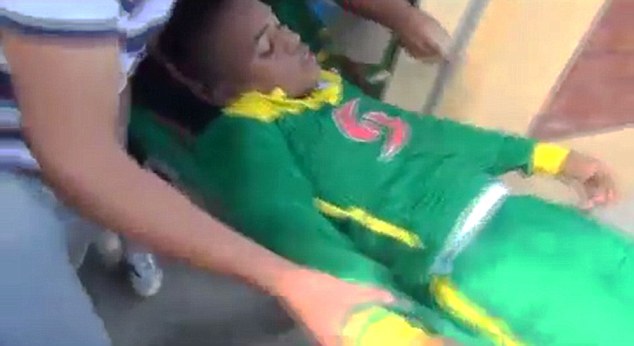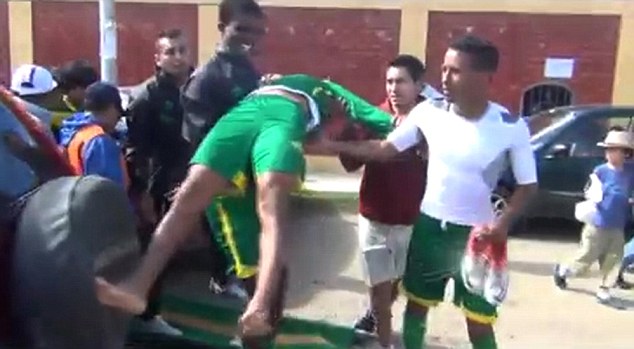 This is what Pacheco, who thankfully had no serious or long-term injuries, remembers:
I was separated from the rest of the team and remember somebody grabbing my arm and pulling me into the mob. There were just blows raining down on me then, they were punching me and kicking me from every angle.
And that's just football fans in South America I guess. If they're not battering and/or beheading referees, they're battering or beheading actual players. Looks like Pacheco got away lightly all things considered. Still, being beaten unconscious twice by the same group of idiots in one season? That's when you realise it's probably time to call it a day on the old football career. Knock me unconscious once, shame on you, knock me unconcscious twice, shame on me. Knock me unconscious three times? Yeah, no thanks.