Clapping — the thing that we're all been doing for years without any problem whatsoever and has been universally well-received for longer than we've all been alive – has been banned at Oxford uni after students claimed it causes anxiety.
Featured Image VIA
As per the Metro, the university's student union officers successfully passed the motion this week and announced clapping will now be replaced with 'jazz hands' – where students silently wave their hands in the air.
Oxford students had argued that alternatives to clapping already existed in some organisations and institutions and that they should follow suit.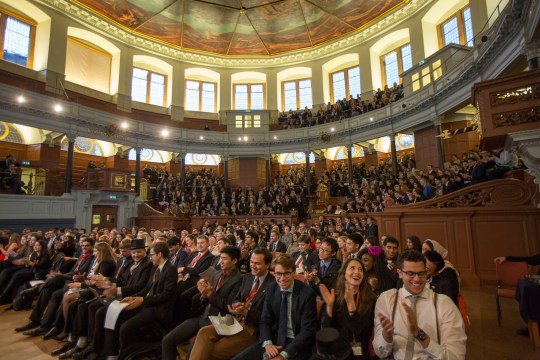 We wrote last year about how Manchester university had passed a similar motion.
Sabbatical Officer Roisin McCallion says:
The policy was proposed in order to encourage the use of British Sign Language clapping during our democratic events, to make those events more accessible and inclusive for all, including people who suffer from anxiety.

Inclusivity is one of the Students' Union's founding principles.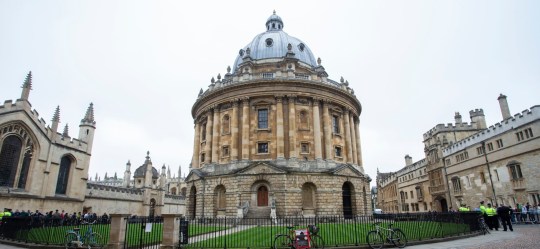 If it's all about inclusivity like she says, how about being inclusive of people who enjoy some good old fashioned clapping?
Better yet why not encourage students who are genuinely triggered by clapping to get help for their anxiety issues, seeing as they're going to encounter a lot scarier things in life than clapping once it's time to leave uni. How is this sort of thing better preparing young people for the real world?
I don't know what's going on at universities these days but it's a hell of a lot different than when I was there. Then again if this means Kate Middleton will one day stop clapping like a psychopath then maybe it's not necessarily a bad thing.