It appears the Ocean's franchise has pulled a 'Ghostbusters' and is getting an all-female reboot.
Featured Image VIA
Sandra Bullock is playing Debbie Ocean (George Clooney AKA Danny Ocean's sister?) The crew she assembles is as follows: Lou (Cate Blanchett), Nine Ball (Rihanna), Amita (Mindy Kaling), Constance (Awkwafina), Rose (Helena Bonham Carter), Daphne Kluger (Anne Hathaway) and Tammy (Sarah Paulson).
The first photo still from 'Ocean's 8' dropped earlier: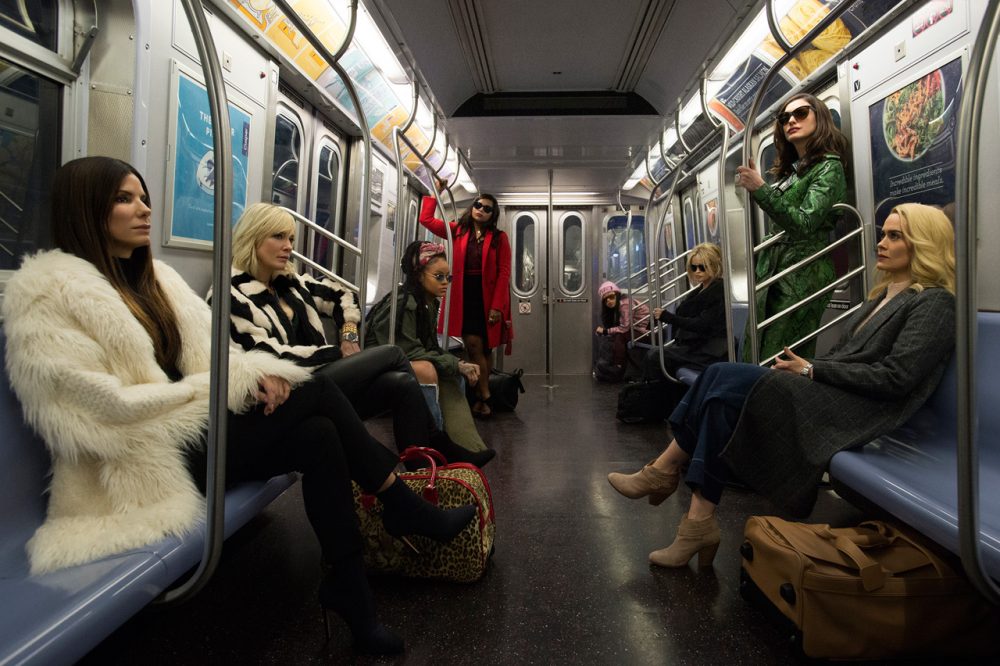 Despite how poorly received the all-female 'Ghostbusters' was, I think this one could be decent. I mean I have no idea who Awkwafina is and I'm not sure about Rihanna's acting ability but the rest of that crew is pretty damn talented. My only concern is can 8 women actually orchestrate a highly stressful casino heist without murdering each other in the process? We'll have to wait until 2018 to find out.
Very strange seeing them all taking public transport though. I doubt any of them have been on the subway for years. I guess it's no wonder when you've got to deal with lunatics like this.