For whatever reason, dilapidated architecture and crumbling structures seem to be pretty popular at the moment. I'm certainly one of the many who gets a kick out of it. The dirty decay of the once regal fascinates us; is it sadistic to enjoy the sight of something grand brought to its knees by nothing more than time and gravity?
Niki Feijen, born in Eindhoven, is more than a little obsessed with the destruction of the once beautiful. He spends his time clambering behind "Do Not Cross" barriers and sliding underneath police tape. I'm glad he's doing it on my behalf, I would be way too chicken to slip behind closed doors into the realm of imagined ghosties and ghoulies. Yeah, I'm that lame.
Urban exploring or "Urbex" if you're lazy, has become Niki's way of life as he drifts across Europe looking for buildings that people have left behind. He released a book this year called "Disciple of Decay" from which these pictures are taken. The first three photos are from abandoned farm houses in Poland I think, it looks like they were left in a hurry.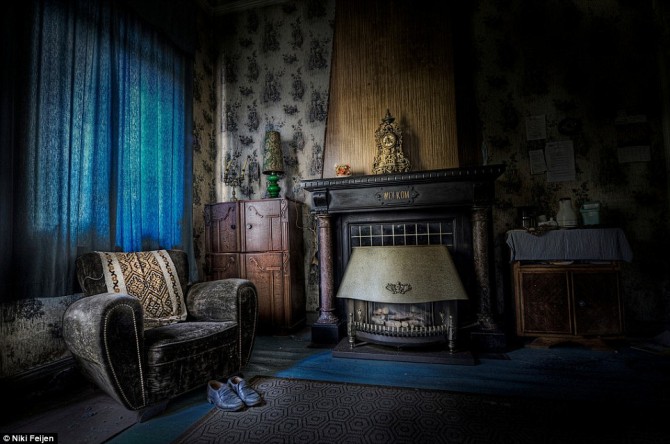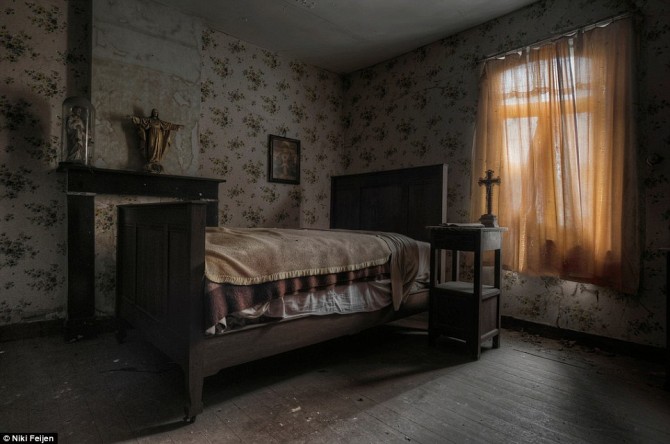 His book charts his journey through abandoned homes, churches, hospitals, theatres, castles, nursing homes and other decrepit buildings across Western Europe. The pictures are kind of unsettling, with the beds in some of the houses left neatly tucked in and beloved toys strewn about as if waiting for their master's return.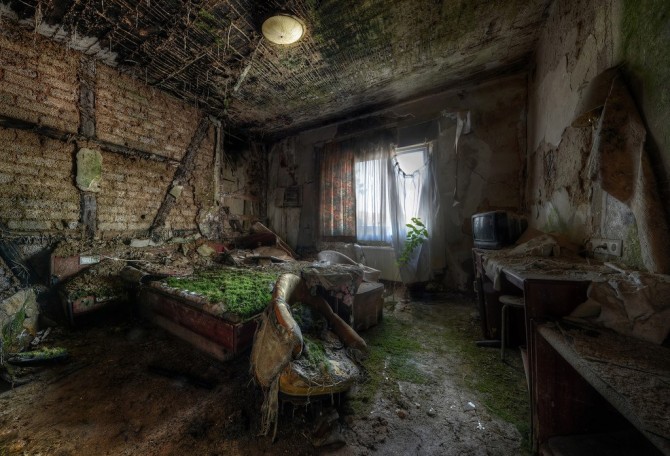 ☛ Next Up: 100% Awesome Abandoned Monuments In Yugoslavia