You probably remember a while back there was that nutty Polish man who had his eye-ball tattooed and other grim facial modifications. This is similar but at the same time the complete and utter opposite.
William Watson, 58, got hit in the face by a ball when he was young; the accident caused his eye to turn milky, erasing his cornea. Watson was always uncomfortable with the unwanted attention it would get from strangers, it made him feel self-conscious in public. He wanted to do something about it.
Dr. Emil Chynn of Park Ave SafeSight decided he could tattoo the cornea back onto Mr Watson. Before carrying out the tricky and unusual treatment Dr Chynn had a practice on a grape, which apparently is similar in texture to an eye, who knew? Before putting needle to eye-ball the doctors also called in for expert advice from a tattoo artist called CJ Pento from New York's Red Legged Devils tattoo shop.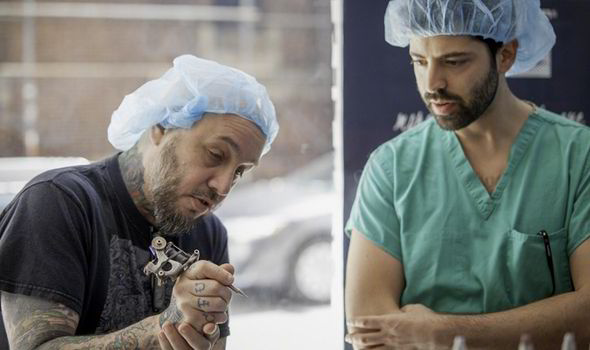 The procedure won't bring any additional sight back to Watson's eye of course but he seems as happy as Larry about the procedure's success…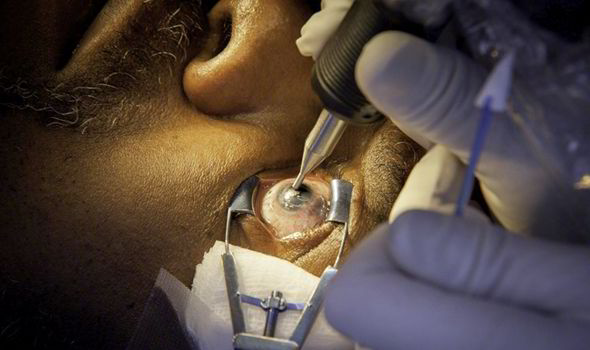 I can't believe how much better I look on the outside and how much better I feel inside… Dr Chynn gave me a way to normality I didn't even know existed six months ago. I feel much more confidence in myself It will be a big change. I won't have the scar tissue no more and I'll be able to look people in the eye without people saying too much about it.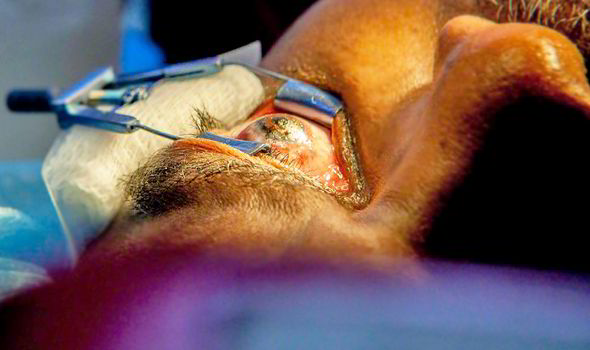 Watson had to be awake throughout the procedure which sounds 100% awful, but actually he said it didn't feel too bad at all; and he's clearly chuffed with the results…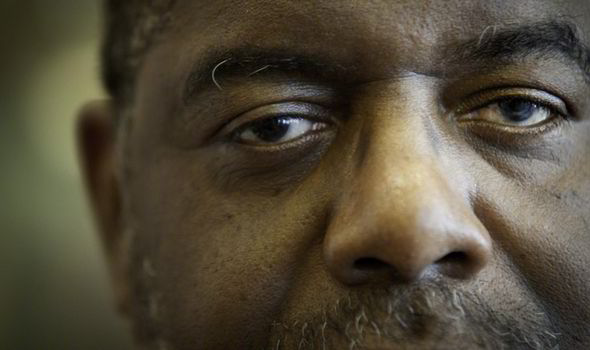 Personally I'm not up for it, but then I guess it's a small price to pay to be able to hold a conversation without feeling like you're being ogled like a freak. Good on you Watson. I wonder how the surgeons would get on if they had to tattoo one of nature's weirder shaped eyeballs? Human's corneas are pretty boring and circular aren't they?