China is a huge country and as such has a whole bunch of epic tourist attractions like the crazy and confusing Longyou grotto. But historical and natural phenomena are not enough for the Chinese, they need new kicks and this rip-roaring new bridge is the latest in a long line of places to visit with that sought-after "poo-your-pants" factor.
This month a glass-bottomed suspension bridge that straddles two rocky peaks, 300 meters apart, has been opened in Pingjiang county, China. It's a knee-weakener. I got a bit of a sweat on just looking at these photos. I'm not a massive scaredy-cat when it comes to heights, but this is a step too far.
The Chinese are well aware of the terrifying nature of this new attraction so they have specially trained employees who can help across anyone who needs "emotional support". Like Yun Ku, a 23-year-old who attempted the crossing, she said:
I was fine at first but by the time I was a third of the way across I just went weak at the knees. I had to go back when it started to move and needed a lot of coaxing from my boyfriend. I thought I was going just melt on the spot. My legs wouldn't work
Yes. I can imagine.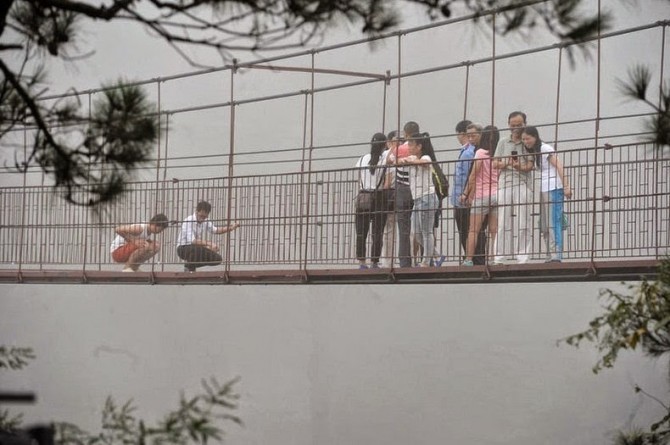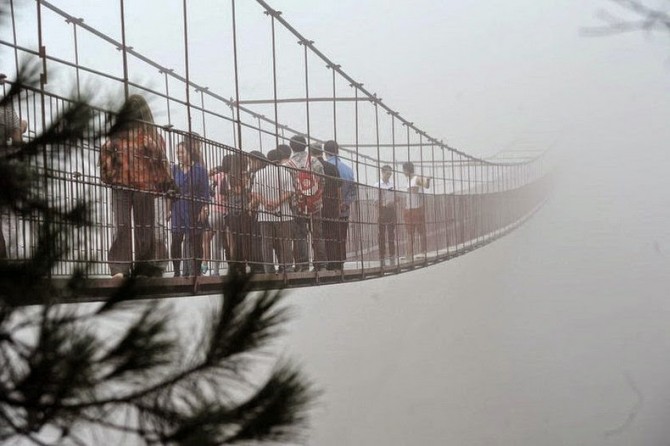 It's bad enough that the bridge has a glass bottom, but according to visitors it sways about a fair amount too. That's not going to help the vertigo one bit.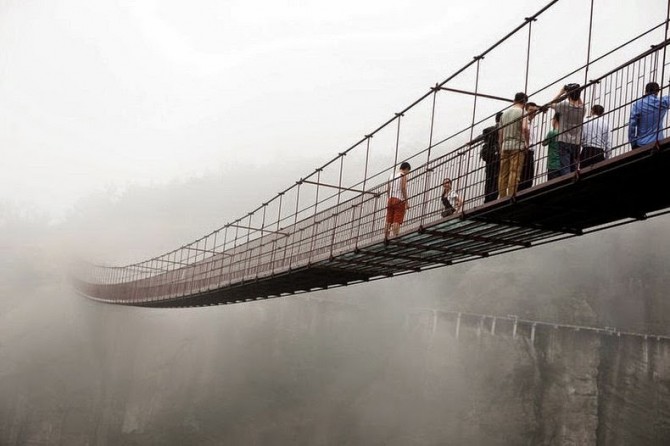 You won't get me anywhere near it, and not just because of the difficulty in obtaining a Chinese visa. I guess the Chinese are built of sterner stuff though; they must have pretty strong stomachs if the pictures of the Chinese dog meat festival are anything to go by.