Monaco: just the name itself reeks of upper echelon big wigs with their fingers in all the most expensive pies. The tiny Mediterranean nubbin is the second smallest and the most densely populated country in the world. Another couple of lightning facts for you, you know you love it: the flag of Monaco is the same as the flag of Indonesia and people native to Monaco are called Monegasque. Ahhh… knowledge.
To add to Monaco's list of superlatives it's soon to offer the most expensive flat in the universe when it opens later this year. As you can see from the pictures it looks OK, I think I would possibly move in if they gave me a couple of months free rent. Maybe.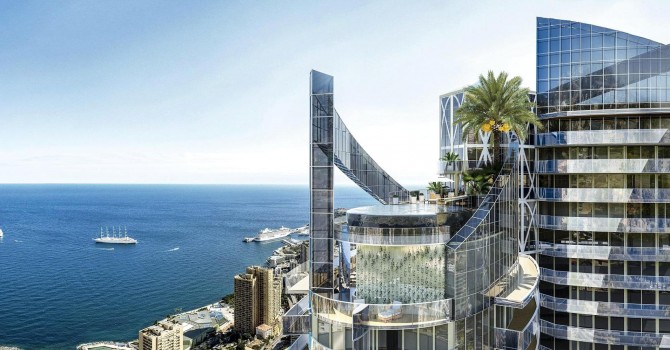 This magnificently snazzy bastard of a bachelor bad will set you back just £240 million, to put that into perspective that's about 240 million cans of Strongbow, or 120 million lottery tickets.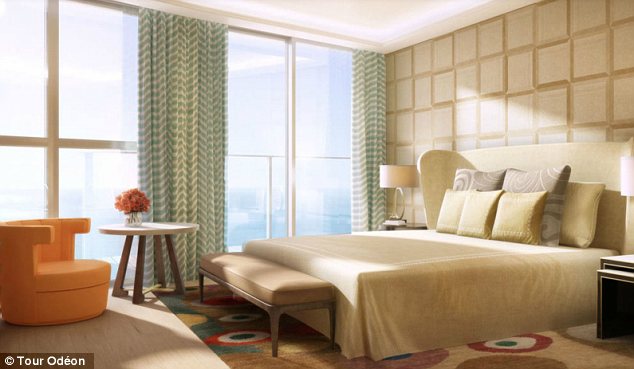 The penthouse sits atop the Tour Odeon, a 560 foot tower which, when complete will be the second tallest building in the Mediterranean. Some people living in France on the opposite side of the bay are complaining that the modern monstrosity will be an "eyesore" and "ruin their view". My opinion is that they should get a grip of themselves, it's not as if they're chilling out in Syria is it? I mean look at Monaco's coast line as it is, ram-a-jam packed with silver spoon swallowing megalomaniac filled towers of pomp.
Monaco has already had to steal extra land from the sea to make room for all the poshos. 20% of their land area has been reclaimed from the ocean.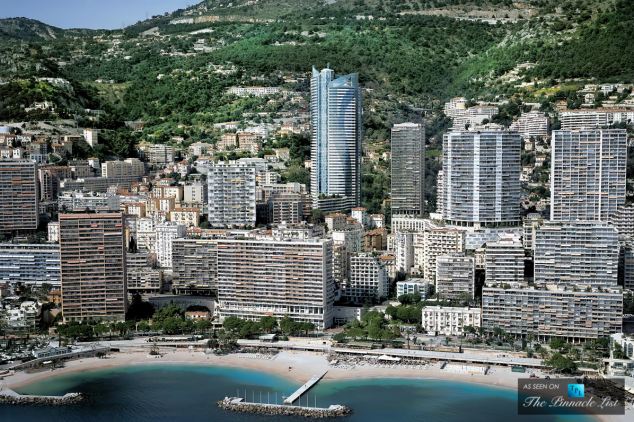 Obvs there's the impressive infinity pool with slide, but the cost of the apartment also includes a personal chef, 24/7 concierge and a private chauffeur.
Oh… how the other half live. Here's the views…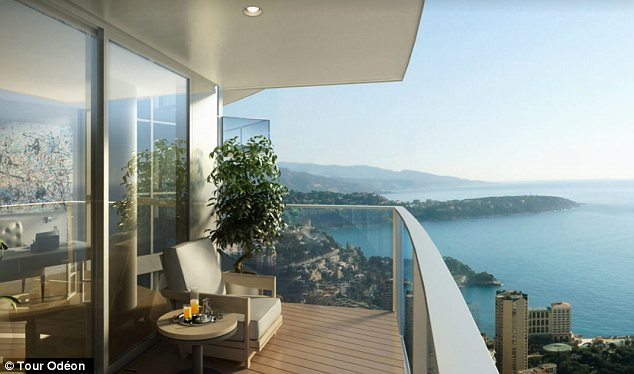 Not bad I suppose…
In all there's going to be 70 huge apartments within the tower, but so far, probably due to the fact that they are maddeningly expensive, only 18 have been sold.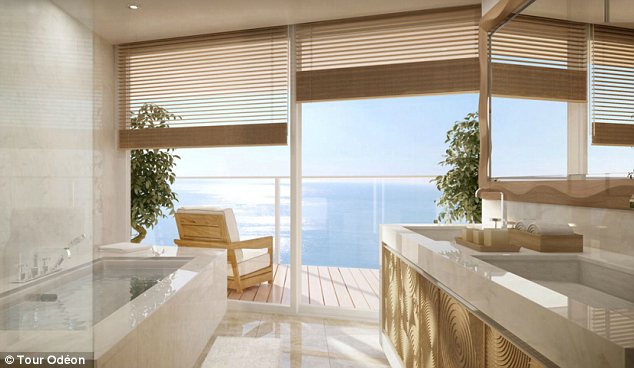 If you are considering making the move to Monaco yourself here's what you can get for a little bit less money. Just to make it clear before you look at these pictures, this isn't a joke. I got them from a"luxury" Estate Agent's site. This little ripper will set you back just £829,700…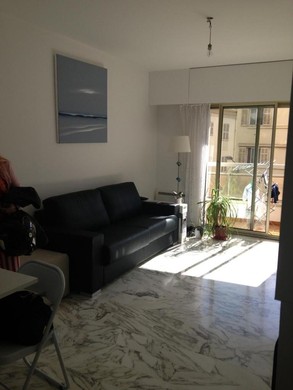 White plastic chairs are negotiable…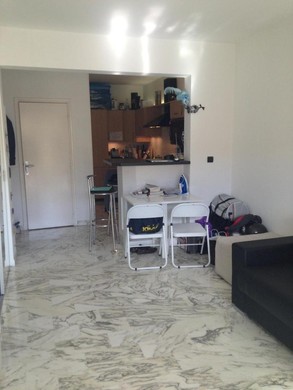 Adequate room to swing a cat… well… a rat at least…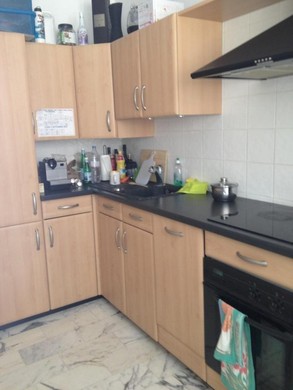 … and I thought Brighton was expensive.
It's nice to look at what some people decide to do with their money. It's similar to watching an alien species move effortlessly through the Universe whilst evacuating their bowels on your face. But the question that I'm left with is this: if I did, by some miracle, end up with £240 million, would I choose the lux penthouse, or the 240 million cans of Strongbow?