Summer's in full swing for one young lady over in Magaluf who was filmed 'mamading' (Spanish for oral sex) in the middle of a bar packed full of people in return for a free drink.
24 dudes lined up and she sucked every single one of their cocks for a few seconds each to claim her prize. The NSFW video is now going viral.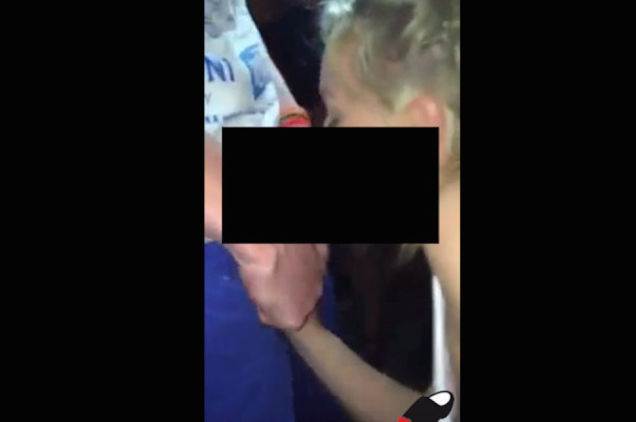 Police have opened an investigation as apparently this is happening pretty often around Spain.
You can watch the video HERE – like we say, it's completely NSFW so be careful.