In a move that can only be compared to the time Lebron James put a big sweaty arm around Kate Middleton, Michelle Obama rocked up to Saudi Arabia this week and decided not to wear a headscarf.
The Obamas were in Riyadh to pay their respects to the late Saudi King Abdullah. As we know women are expected to cover their heads in Saudi Arabia, and many Saudi women wear niqabs, but Michelle just thought 'raggo' and showed up looking as she pleased.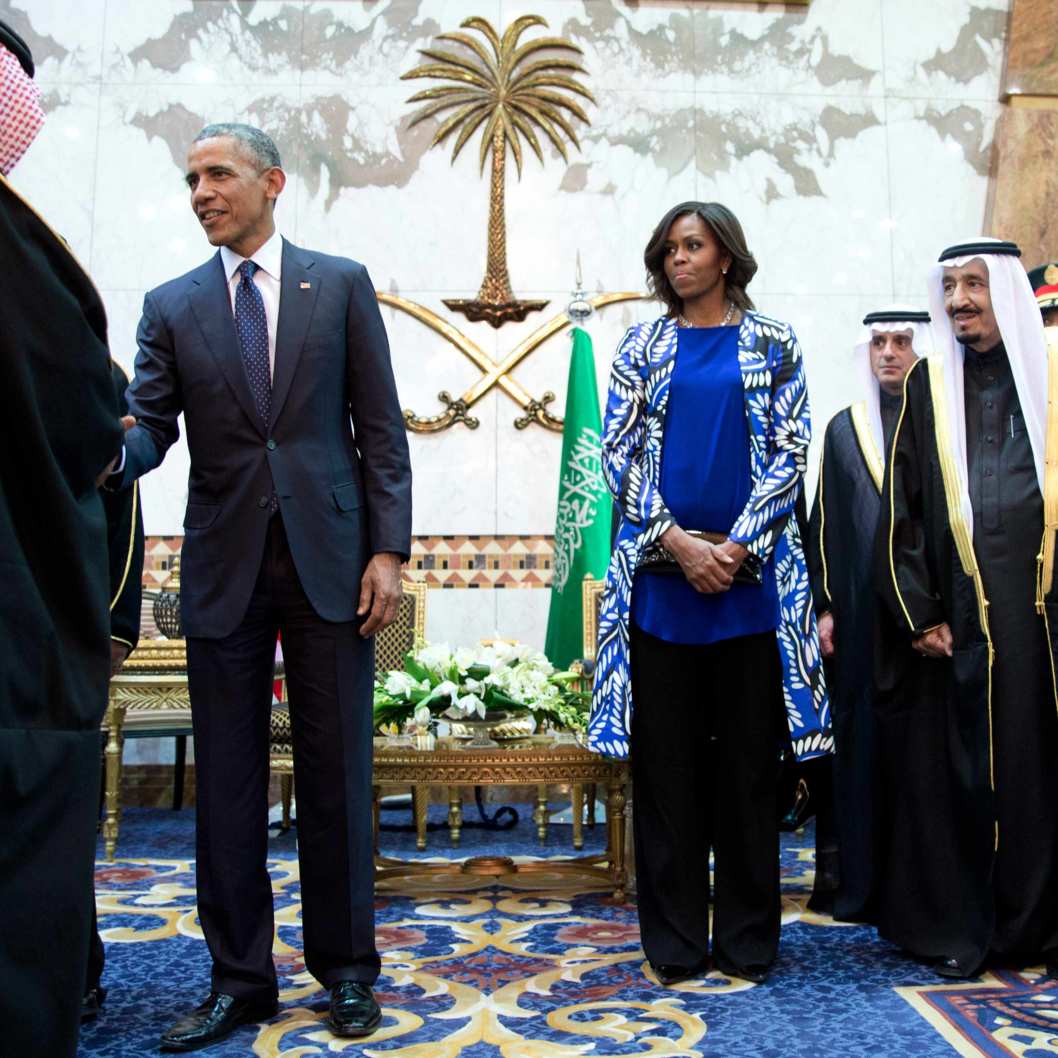 Was it a deliberate? It has to be. She would have been well informed of the custom and chose not to follow it. Sneaky power move? Or are we overthinking it?
Regardless, Twitter went insane with the hashtag #ميشيل_أوباما_سفور   (translation: Michelle Obama unveiled), mostly negative as usual. What's interesting, as several people pointed out, is that Michelle did wear a headscarf on a recent trip to Indonesia:
Maybe she's just got a lot on her plate at the moment, like discovering her daughter has been sending selfies to rapper Joey Bada$$.