Say what you will about the Royal family, you can't deny that Kate Middleton makes a perfect princess. We were saying that even before that German newspaper 'accidentally' published those NSFW photos of her royal butt cheeks. Look at her — dripping royalty the way US basketball legend Lebron James is dripping sweat.
With that in mind, Lebron is lucky he wasn't pumped full of bullets by the royal security team after he put his big sweaty arm around Kate Middleton while posing for some awkward photos with the Royal Couple in America this week: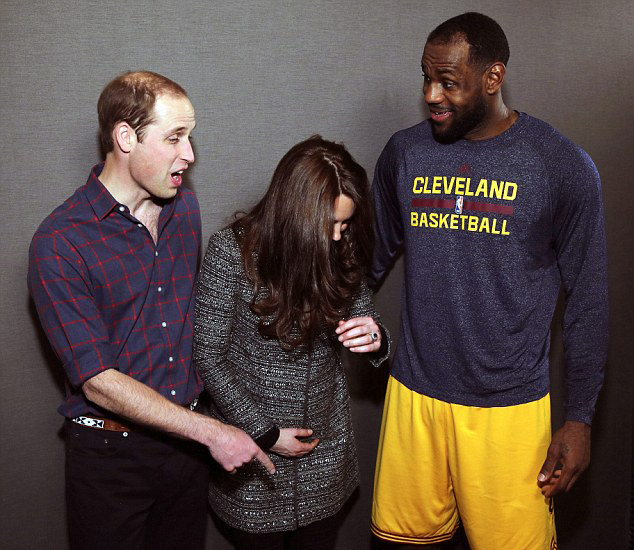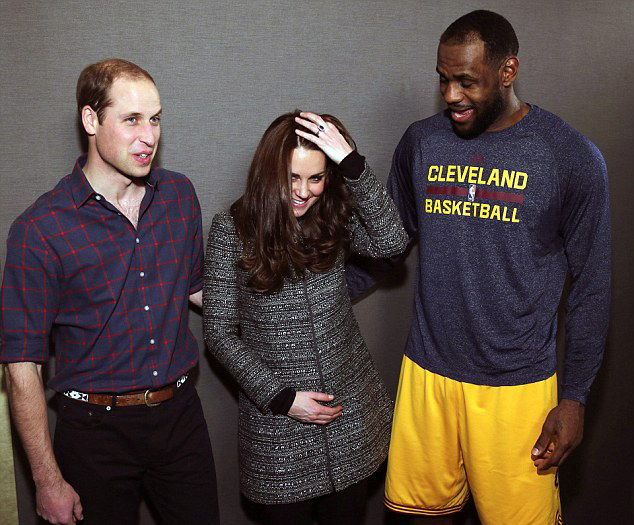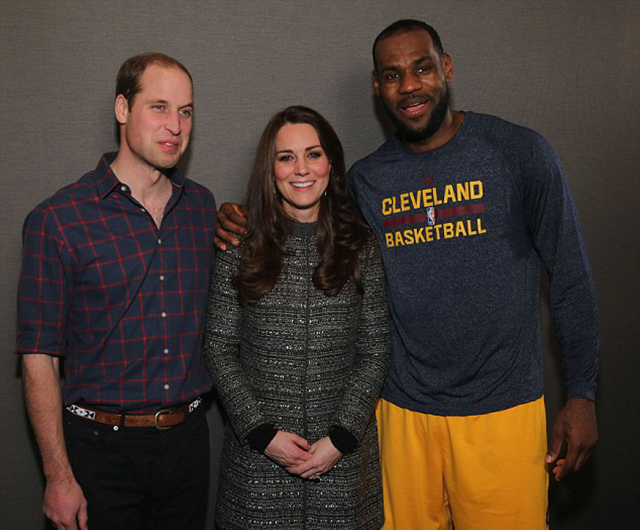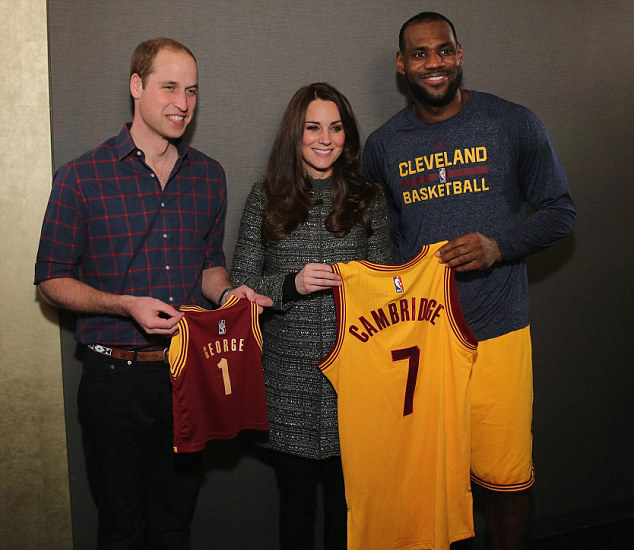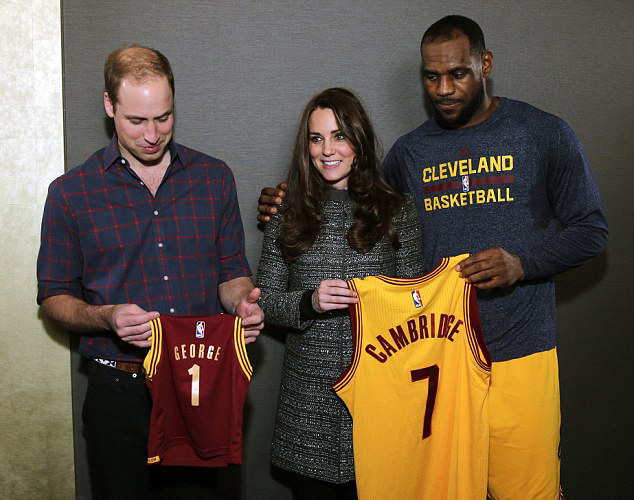 Come on Lebron, act like you've been around a royal person before. Not only does he show up with giant sweat patches he then drapes said sweat patch over the Duchess's royal shoulder. As 'etiquette expert' William Hanson explained to the MailOnline afterwards:
Although I am sure the Duchess of Cambridge won't have worried about it, Mr James should not have put his arm around her. Americans are much more tactile than we Brits and this is another example of an American being too touchy feely with British royalty. You'd have think they'd have learned by now.
Even the Maoris in New Zealand behaved in a more dignified manner around her (kind of).