One of the moped thieves who tried to rob Arsenal stars Mesut Ozil and Sead Kolasinac has been filmed begging for mercy as a fellow inmate gave him a nightmare welcome to prison.
Featured Image VIA
30-year-old Ashley Smith, who already has 20 convictions and was on licence from a 42-month sentence for burglary in 2017, is now serving 10 years in HMP Pentonville (about half a mile from Arsenal's Emirates stadium – lol) where I guess he's going to have plenty of days like this:
The attacker seems to be accusing Ashley of robbing his friend's mum, and doesn't appear to care that he swears it wasn't him. What an amazing bit of karma if it was though eh? I mean this isn't some young kid who doesn't know any better, it's a 30-year-old man with 20 convictions for robbery and assault. So while it's not really nice to see anyone get pummelled and beg for mercy like this, it's also kinda tough to feel sorry him.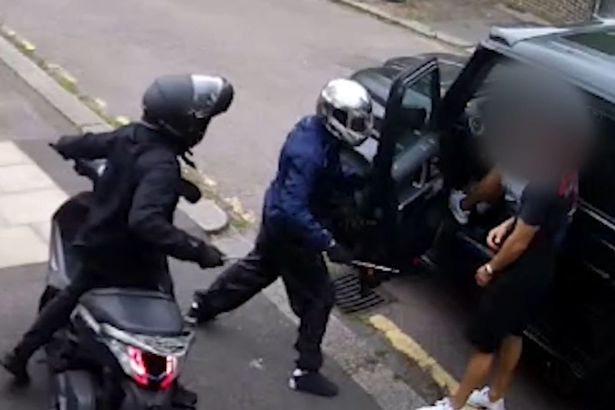 Ashley's accomplice Jordan Northover,  is being held at HMP Wealstun, West Yorks, and will be sentenced at a later date. I wonder if he's getting the same sort of treatment?
Anyway, this prat isn't the only one having a tough time in prison this week – the son of 'Real Housewives' star Lauri Peterson was caught on CCTV being slashed repeatedly by a razor-wielding inmate.