Ever since Meghan & Harry stepped away from the publicly-funded world of the Royals, people have been wondering what their next career move would be. 
Featured Image VIA
Some thought they were going to start their own clothing line after they filed patents for 'Sussex Royal', and then a video came out of Prince Harry hustling Disney CEO Bob Iger into giving Meghan a voiceover gig. 
According to MailOnline though, sources close to Meghan say she has grander, more long-term plans – to become the President of the United States:
The Duchess is said to be frustrated that she was forced to stay out of politics after getting engaged to Harry.

She has strong political opinions and will now take advantage of the greater freedom she has to express them publicly.
Of course, the Queen and Royal family tend to remain politically neutral, but this didn't sit well with Meghan who had been pretty critical of Donald Trump in the past, calling him "misogynistic" and "divisive" during his presidential campaign in 2016.
Before meeting Harry, she had even told Piers Morgan in 2015:
As a kid, I wanted to be either the president or a news broadcaster like you.
That same year, she gave a speech at the UN saying she was "proud to be a woman and a feminist."
In 2018, a source who MailOnline say was a former associate of Meghan said:
Meghan was quite clear that she wanted to be president one day.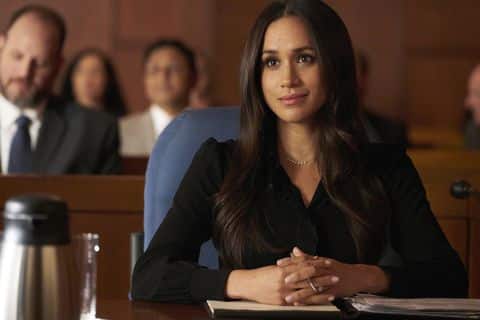 So I guess now that she's distanced herself from the Royals, is financially independent, and moved all the way to Canada, she's free to express her political opinions and get much more involved in politics if she wants to.
Don't forget Meghan has already made friends in high circles, mixing with Barack Obama, Michelle Obama, Oprah Winfrey, etc. She's also pretty chummy with Canada's current PM Justin Trudeau.
On the Sussex Royal official website, Meghan is said to be "deeply committed to advancing gender equity, empowering women and girls, and working within the community on a grassroots level to encourage women to recognise their inherent value." So a bit like Hillary then except probably genuinely sincere about it.
Time will tell if this is actually true and Meghan Markle will run for the US Presidency but if we do end up living in a world where President Meghan Markle is a thing, then you'd have to admit she played the long-game perfectly. Just imagine Harry up there as First Gentleman – what a world.
For the new animated series about the Royal Family being produced by the Family Guy writers, click HERE. Should be jokes.