Meek Mill was in court earlier this week for a probation violation in a drug and gun case, where he left town without getting permission from the court.
Featured Image VIA
According to new court documents, Meek was ordered to take a urine test and handed the lab technician a cup of cold water instead of a urine sample.
When the lab technician asked why his urine was cold and looked exactly like water Meek told him that he had drank loads of water before and that the protein shakes he'd been drinking made his sample come out that way. Err yeah, sure mate.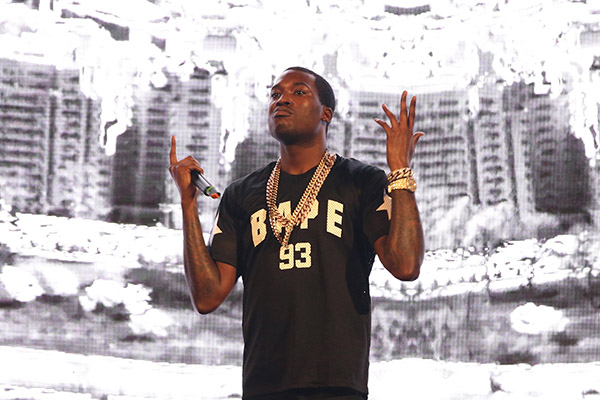 The judge delayed sentencing till February 5th, placed travel restrictions on the rapper and told him he can't perform until his court date. Screwing.
Image VIA
Seriously, is there anyone looking more forward to 2015 being over than Meek Mill? The guy has had the worst year ever. First, he tried to diss Drake and got absolutely eviscerated. Then the whole Internet laughed at him about it for ages. Then the diss track that eviscerated him got nominated for a Grammy. Then the whole Internet laughed at him some more. And now he violated his probation because he tried to pass a glass of water for a urine sample. What a mess.
Still, it's all his own doing. He tried to start on a rapper who is lightyears out of his league and then he lied to a doctor who would obviously 100% figure out he was lying as soon as he tested the sample. Come on Meek Mill, how thick do you think people are?
It's nearly Christmas, so check out our rundown of the top 5 rappers rapping about Christmas.