You'd think that Matt Hancock would be trying to keep a low profile these days, but surprisingly he was spotted on the Tube the other day rocking bright orange shorts and looking like he was really enjoying being mobbed by a group of drunk ladies.
The girls ended up stealing his baseball cap and putting the footage on TikTok: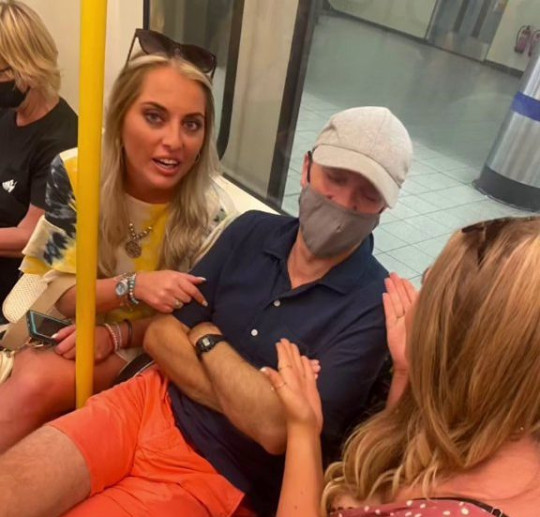 He seemed to take that quite well? Not that he had much choice, to be fair. It does seem like a kind of double standard though given these ladies are basically doing the same thing those two chaps did to Chris Whitty a couple months back, and that was widely condemned and even resulted in one of the lads losing his job as an estate agent. What's the difference between this incident and that one? Yeah OK Whitty looked terrified and Hancock looks like he's having the time of his life, but it's essentially the same behaviour.
Doesn't seem to have an issue with those girls being maskless either, but I guess that's something he doesn't need to worry about being called out on anymore. Either way, looks like Matt Hancock is loving the attention given he's riding the tube in the first place (and wearing those awful shorts), so maybe life as a disgraced former health secretary isn't too bad? Suppose we should be thankful he didn't try to chat any of them up. You just know that wouldn't end well.
Never forget:
For news on what Matt Hancock could be up to next, click HERE.