The recent UK Lottery Rollover and the Powerball Rollover in the States were both a recipe for some screwed up Lotto-related stories — for one, the restaurant workers who mistakenly believed they'd won £660million, and that guy who discovered his ex-girlfriend's parents won £33million.
Featured Image VIA
Surely this one is the one you would least want to happen to you though.
Craigory Burch Jr from Fizgerald, Georgia was gunned down in a targeted attack in his home weeks after winning $434,272 on the lottery.
His girlfriend Jasmine Hendricks says a shotgun blew open their front door and three masked men burst inside:
When they came in, he said, 'Don't do it bro. Don't do it in front of my kids.' He said, 'Please don't do it in front of my kids and my old lady. Please don't do that bro. Please don't.' He said, 'I'll give you my bank card'.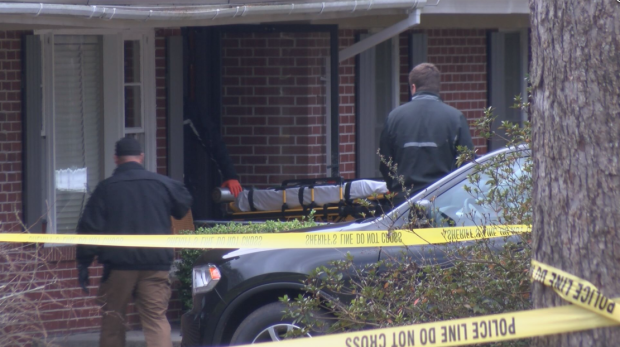 Image VIA
Craigory threw his trousers at the robbers, but Jasmine says the men shot him after realising his wallet wasn't in there, killing him instantly:
Ever since he hit the lottery we kept getting calls, text messages, all that, saying, 'Be careful because people are out for him to rob him'.

They took my man from me. They took my son's daddy from him. Both of my sons. I ain't worried about nothing about the house. No nothing. I want to know who killed him. That's what I'm worried about.
Craig's mum Leslie added:
I couldn't live with myself if I don't know what happened to my child. … I just want somebody to know, whoever has any information. Please, please contact the police department. I just beg you please. He didn't deserve to be gunned down like this in his own home.
If I ever won the lottery and I lived on that street I would do one of two things immediately. I'd hire security and make sure they were taken care of or just take my half a million and GTFO out of that shit-hole ASAP. Pack my bags and just disappear somewhere where no crazy goons with guns can find me. Change my name and move out to China if I have to. Clearly not a good idea to stay in Fizgerald as a half-millionaire.
If you're still up for winning the Lottery after reading this – here's how to increase your chances exponentially.