The poor guy you see in the image above is 28-year-old Grant Robinson from Jedburgh, Scotland. He used to date the daughter of David and Carol Martin, who won half of the £66 million Lotto jackpot on Saturday.
Featured Image VIA
While ex-girlfriend Lisa makes plans to fly back to Scotland from Australia (where she moved to after breaking up with Grant) to celebrate her family's new-found wealth, Grant is kicking himself at the idea that he would be minted-by-association had he just kept the relationship going.
Grant's mates aren't about to let him live it down either – with just about everyone he knows getting involved in the comments on this Facebook post:
https://www.facebook.com/photo.php?fbid=10153115724136618&set=a.10150552622266618.369330.617251617&type=3
Savage stuff. And to think if David and Carol hadn't have gone public, Grant would be none the wiser. Just carried on living life as normal, blissfully unaware that his ex-girlfriend essentially became a multi-millionaire overnight. Not sure who's losing more sleep this week — Grant or the 42 employees at this Italian restaurant who were convinced they'd won the jackpot between them, before the truth sent them crashing back down to reality.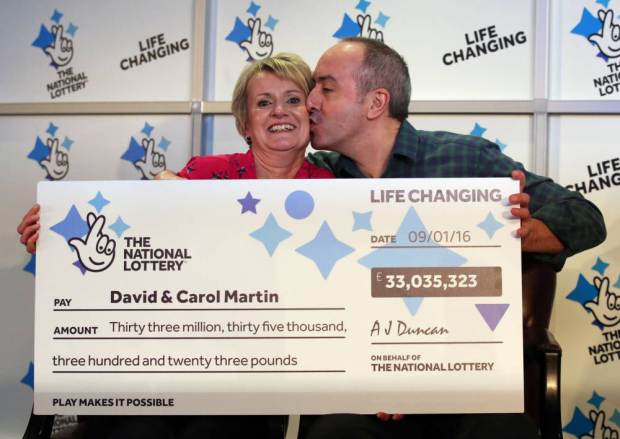 Pro tip for David & Carol — don't follow the advice of these former Lottery winners or you'll have spunked it all in no time.