Former 'Big Brother' contestant and all round classy bird Lisa Appleton has been making a triumphant effort to become the 'UK's answer to Kim Kardashian'. Having said that, I think she's going to need to go a lot trashier if she wants to reach that family's level.
Images VIA
Having said that, after a recent trip to Liverpool, it looks like Lisa's switched up her game as was spotted in London flashing her tits and trying to convince tourists that she's Kate Middleton. Perhaps she's aiming for a classier claim to fame.
Despite her best efforts, visitors from as far afield as Texas we left bemused and at best, all she got was a few looks of concern. Undeterred by her failure to convince passersby of her royal status, Lisa stepped it up a notch in the evening by whacking out her sparkly Union Jack bra. That is just Kate Middleton down to a T.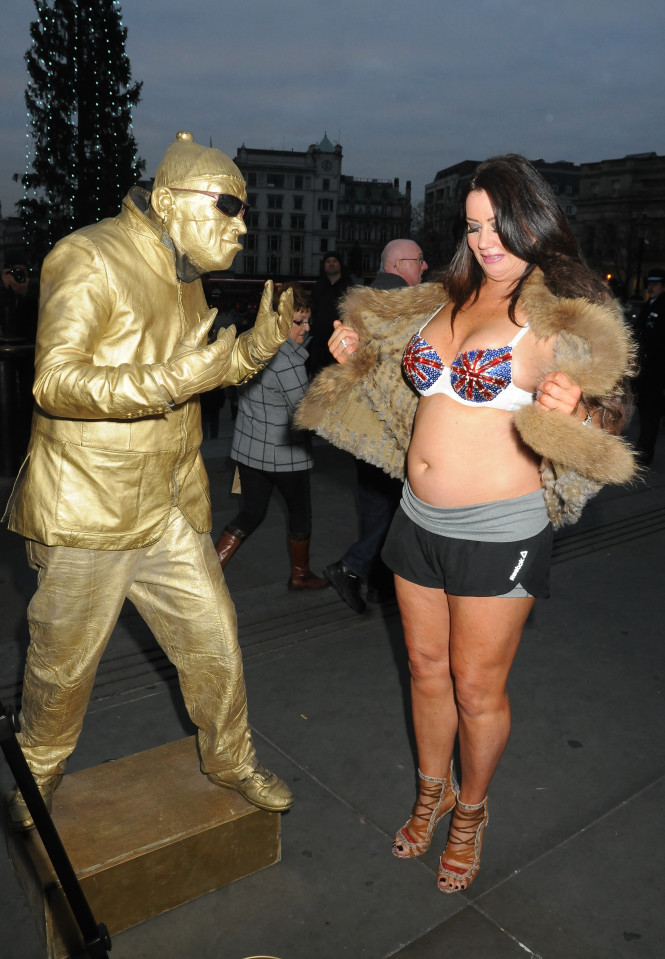 The pictures emerged after the TV star was out in the capital, tearing it around Trafalgar Square with fellow BB contestant Andy West. Speaking about her recent outlandish behaviour, Lisa said:
Loads of people are saying I am having a mid life crises, or it's embarrassing, Paul has said it is embarrassing, my daughter said it was embarrassing.

I am sorry for upsetting people, but it is my way of coming out of severe depression.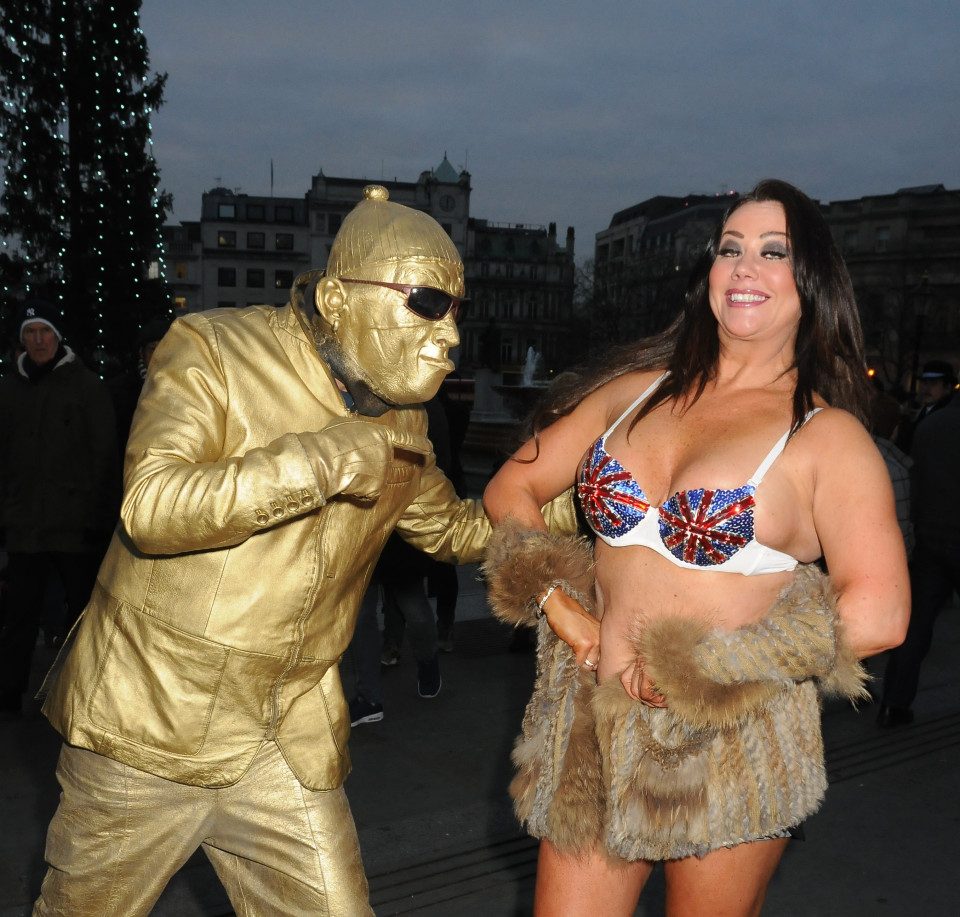 Fair play I guess, and if you want to get out of the whole of depression and back into the limelight, then you've got to get the media's attention somehow. Even if it means embarrassing your entire family along the way.