With all the madness happening on airlines in recent years — terrorism, engine failures, pilots turning suicidal, planes completely disappearing out of the sky — it's no surprise that companies are a little stricter with who and what they allow on flights these days.
Featured Image VIA
22 year old Tom Washington from Grimsby just found that out for himself on a Jet2 flight travelling to Majorca for a boys' holiday (they were all dressed as female cabin crew). He explained:
There were 23 of us altogether and we all met at East Midlands airport. We got up in the early hours to do our make-up and hair like any presentable woman. We were all excited and sober at this point, and we got on to the plane with barrels of laughter from pretty much everyone — the airport staff and members of the public.

I got up but because my jacket was too tight, it exposed my chest which I had covered with a bra. I then proceeded to help the cabin staff with the safety talk using a sex toy.  There were some old men on the plane as well and they were a laugh.

The lads mentioned I had a tattoo of Pinocchio, which I showed them, and that was the point where the manager took my passport.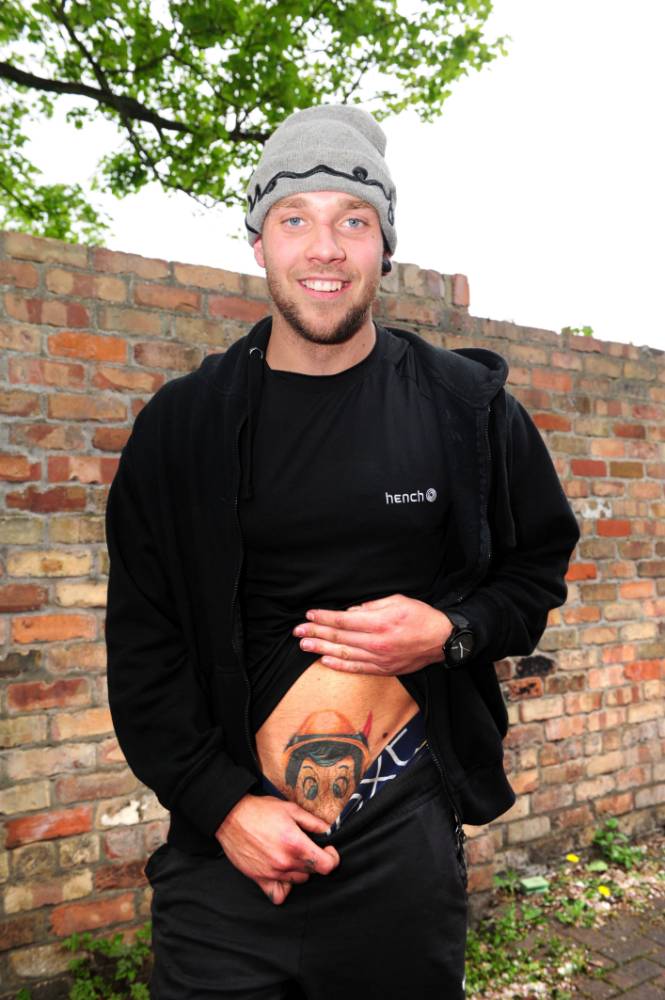 Images VIA
Steve Heapy, CEO of Jet2.com and Jet2holidays, said:
We carry millions of families every year so this disgusting behaviour will not be tolerated.  It is totally unacceptable. We pride ourselves on giving our customers a friendly and relaxing flight experience so we will take action against anyone who causes offence and disruption to our crew and passengers.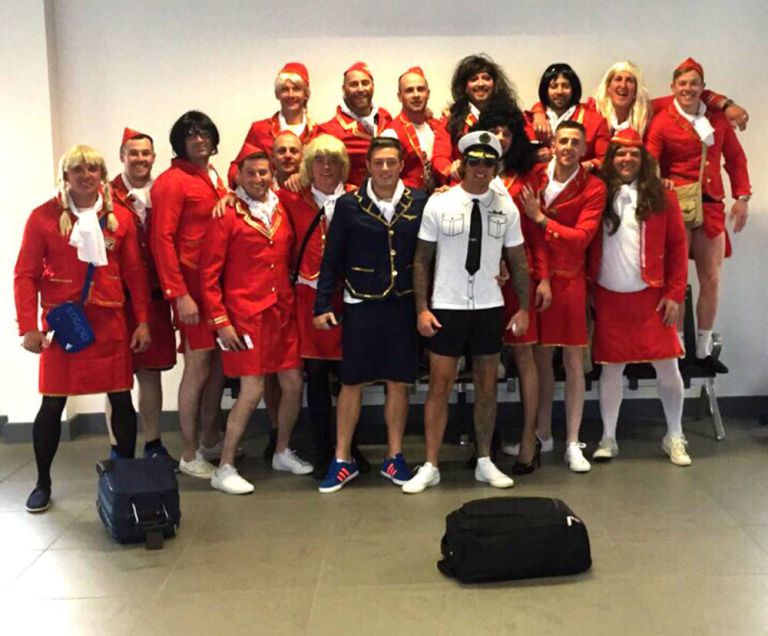 That is an awesome tattoo but have to say, I probably wouldn't want these guys on my flight either. Exactly the type of crew who don't give a fuck who else is on board and won't STFU the whole flight. Definitely contenders for our rundown of the most annoying people to fly with. Still, a lifetime ban is a bit harsh isn't it? #LetTomFly