The missing flight MH370 is a tragic story, officials have told relatives to "expect the worst". In days gone by people would have assumed the plane had crashed, the passengers had died and would all feel pretty sad about it. But nowadays we expect answers immediately, we're used to Googling our question and being told exactly whatagwan. But that's not always the way things pan out. The ocean is a big place and humans are small. If a plane's gone down and sunk it's not actually that shocking that we can't find it.
But, unsurprisingly a number of conspiracy theories have sprung up to help explain what's going on. Here's the facts before we get started on the probable fiction:
Malaysia Airlines flight MH370, also called China Southern Airlines flight 748, went missing over the South China Sea on Saturday morning local time. The Boeing 777-200ER was heading from Kuala Lumpur to Beijing with 227 passengers and 12 crew. The flight departed at 00:41 MST on the 8th of March and air traffic control lost contact at 01:30 MST as it flew over the Gulf of Thailand. It was cruising at 35,000 feet and the skies were clear. No distress signal was deployed.
Here's the run down of conspiracies:
1) Terrorist Attack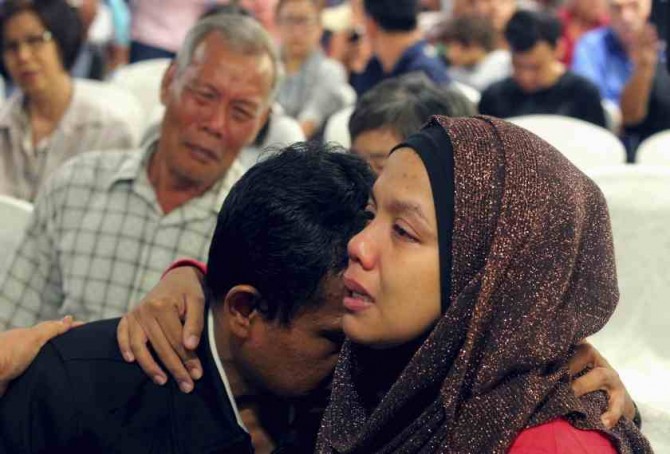 This is probably the most believable of all the scenarios, it wouldn't be the first time a plane had been hijacked after all. Authorities reported that two passengers were travelling on the flight with passports stolen in Thailand and authorities are investigating "additional suspect passports". Stolen passports doesn't necessarily equal terrorist attack but it's certainly possible.
Information has also been released that five passengers checked in luggage for flight MH370 but did not board. This morning, a terrorist group claimed they were responsible for the attack by sending an email to Chinese media. Chinese Martyrs' Brigade, unheard of before now, wrote: "You kill one of our clan, we will kill 100 of you as pay back." The email came through a Hushmail service which is virtually impossible to trace but Malaysian officials say there was nothing about the email that made it look legit. They think it was an attempt to heighten tensions between Uighurs and Han Chinese after knife attacks in the south-western city of Kunming that left 29 people dead in March.
☛ Next: Suicide Bomb Trainer In Iraq Accidentally Blows Up Class