Leonardo DiCaprio is pretty much the absolute Don. When he isn't making millions of dollars on set of some of the best films of our time, he's out partying with endless lines of supermodels. Oh yeah, and he won an Oscar this year and used his acceptance speech to let the world know the importance of climate change. What a guy.
Featured Image VIA
During his professional career, which started at the age of 13 might I add, he's shown to us time and time again that this is Leo's world and we're all just living in it. Here's just some of the most outrageous things he's done during his life:
He got kicked out of Disney World for pissing down a waterslide
Yes that's right. Apparently Leonardo DiCaprio let the water run yellow before his days of fame at a Disney World waterpark. The story came from Imgur user royrogersdoublerbarburger, who said he was a former Disney lifeguard:
He pissed down the waterslide. This requires a little backstory.

I'm dating myself here, but does anyone remember the "Wanna Be A VJ" MTV contest from back in the day? The first one, where Dave Holmes LOST to Jesse Camp? (but ended up getting a gig anyway).

Well, don't ask me how, but Leo and Jesse became buds, and they ended up coming to the pool on a bender. Reeked of alcohol, huge entourage, jumped in with their clothes on, went down the slide with their spiked belts (scratching it up) and then Leo whipped it out and pissed into the top of the slide, then went down the slide. They refused to listen to anyone and Security finally came and escorted them off, cursing.
¯\_(ツ)_/¯
He did the best Jack Nicholson impression ever on a Japanese TV show
There's no denying that there's one person who is one up on the food chain from Leo and that's Jack Nicholson. Leo loves him so much that he even tries to look like him when he's not staying fit for roles. And he can totally nail the impression:
He vapes and wears headphones when having sex with models
OK, so this story might just be rumour-based, but as the famous quote goes:
If it's a choice between the truth and the legend, print the legend.
So that's what we're going to do. Legend has it that Leonardo DiCaprio wears headphones and vapes while having sex with models. Yeah boy. Here's how trusty publication Star Magazine told the story:
Leonardo DiCaprio "is selfish, lazy and downright rude," says a source whose BFF bedded the 41-year-old Oscar winner. "She told me that during the act, Leo put on headphones and even started vaping! Then he signalled her to keep going while he just laid back and zoned out."

The woman was so confused by the situation that she just carried on, embarrassed and hoping for things to change. But Leo continued to lie there, listening to MGMT, while his "date" was left wondering what was in this for her.

"Leo knows women are mesmerised by his stardom, so he obviously doesn't care at all whether they're satisfied or not," says another insider. "He can sleep with almost any woman he wants without even trying, so it's no surprise he doesn't try in bed either."
If that is true then high five to Leo.
He worked through the pain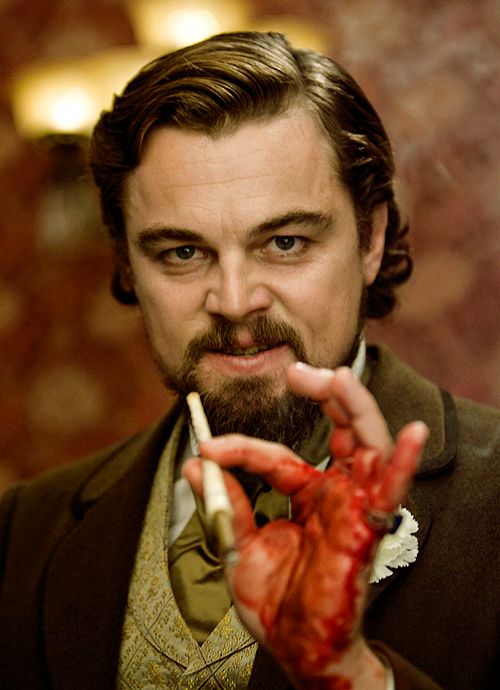 Leo is well known for putting his all into a film role, which is why he has been the lead star in so many blockbuster hits. For his performance in 'Django Unchained' Leo took that one step further and actually shed blood and kept going. Now that's dedication.
During one of the movie's most climatic scenes, Leo (who was playing Calvin Candie) slammed his hand into a glass, creating a gash that actually needed medical care. But instead of stopping, Leo carried on with the scene and his real-life fucked-up hand made it into the final version of the film. What a way to raise the stakes.
He partied with 80 models on his birthday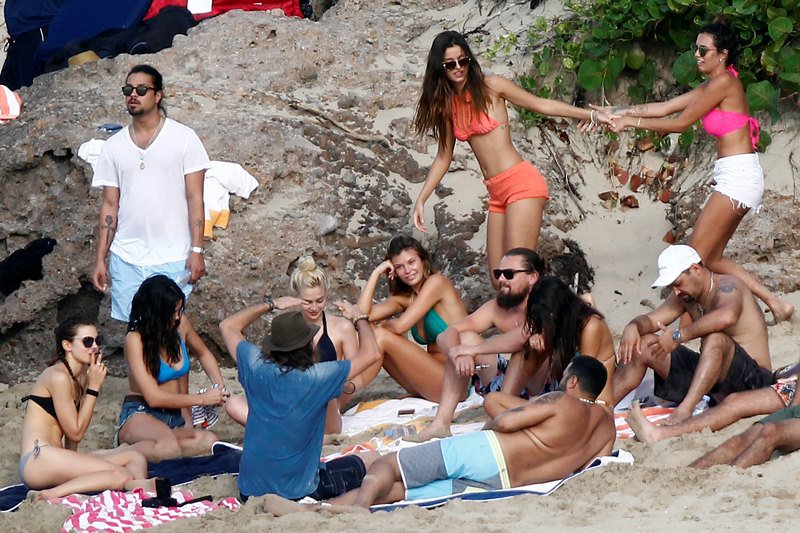 To be honest there's loads of times Leo parties with models – he even married one FFS, but one particular event that stands out was when he was celebrating his 37th birthday. Now while most people would probably get a mediocre surprise house gathering and end the night with a couple of wines, Leo decided to invite 80 girls, most of whom were models, to party with him at Kings Cross' Beach. Baller.
He was part of a gang called the Pussy Posse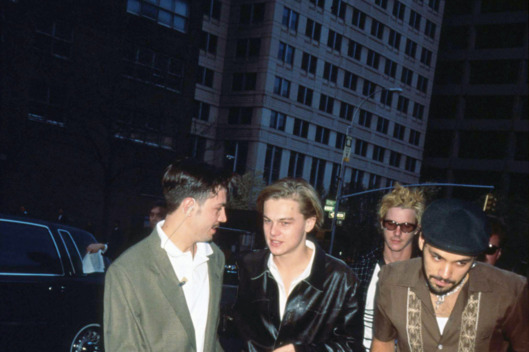 If anyone else had been a member of a gang called the Pussy Posse, you'd think they were an absolute joke. But Leo can totally pull it off. In the 1990s and early 2000s, Leo was famed for knocking about in clubs with this gang, which included David Blaine, Tobey Maguire, Harmony Korine and Lukas Haas. The Hollywood frat pack would go to clubs and sit around, meeting models and just generally hanging out like the gangsters that they all are.
He made a bet that he could bang six models per night in Cannes and he won
OK, so this is another "print the legend" story, but again, Leo being Leo it could be true. I'd like to think it is anyway. The actor allegedly made a bet with Tobey Maguire that he could bang six models per night in Cannes and he won. He must've done a lot of vaping during that period. Here's what a 'source' said:
Leonardo DiCaprio was a busy boy in Cannes recently – betting Tobey Maguire he could score with SIX Victoria's Secret models a night in Cannes in a week – and he managed it!

Sex-obsessed Leo is on a girl bender as he continues to revel in the single life following his breakup last year with model Kelly Rohrbach. So, Leo decided to kick it up a notch at Cannes.

"He sleeps during the day typically and parties all night," an insider told All the Buzz. "He figures the girls will be up for twosomes and threesomes to make his goal more practical. It is the talk of Cannes, as everyone knows what he's up to! Like many famous men before him, Leo seems to have an addiction to more is better."
Just when you thought he might've been ready to chill the fuck out as he got to his 40s, he went and pulled a move like that.
He slept inside a dead horse
As mentioned, Leo will go to extreme lengths to get prepped for a role. For his character in 'The Revenant', not only did Leo battle the elements in the wilderness of Canada and Argentina, but he also slept inside a dead horse carcass. Oh yeah, and he ate raw bison. There's no way you could accuse this guy of phoning it in.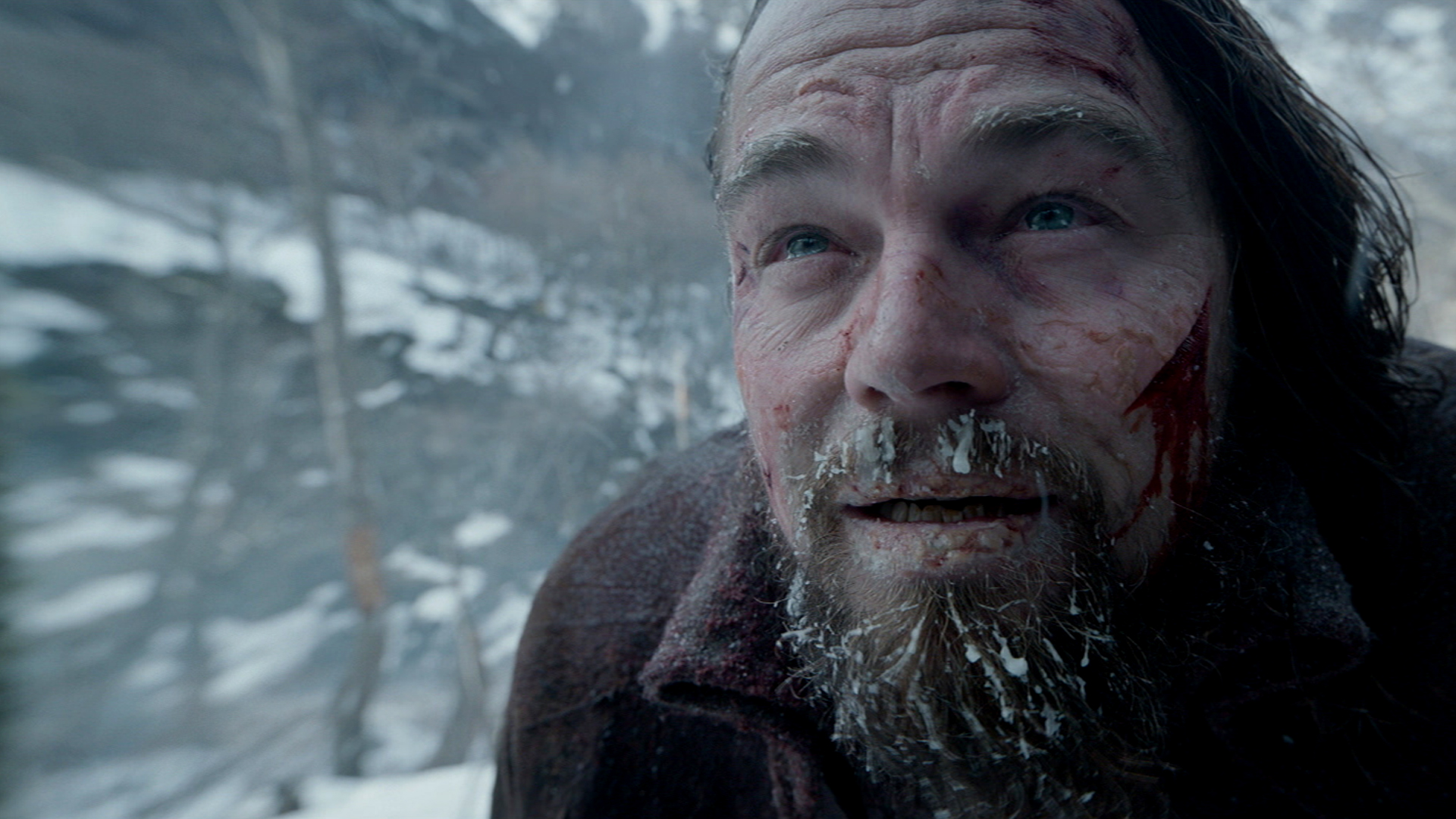 He won an Oscar for his least good film
Some of you might not agree with me here, but considering how many Oscar-worthy films he's done, it was shocking that 'The Revenant' gained Leo his first Oscar. There are SO many better films including 'The Beach', 'The Departed', 'The Wolf of Wall Street', 'The Basketball Diaries', 'Romeo + Juliet'… the list goes on. Then again, he didn't sleep in a dead carcass or eat raw bison for those roles.
He made out with Rihanna and Photobombed 50 Cent at the same party
Yup, you read that right. For designer Nikki Erwin's 30th birthday party, Leo decided to overshadow the entire event with his presence by showing up, making out with Rihanna and then pulling the ultimate photobomb of all time. Because it's Leo, obviously.
For more absolute legends, check out five times Bill Murray was the absolute man.