Recently we wrote about how Kylie Jenner replaced her former best friend after she hooked up with her sister Khloe's husband, Tristan Thompson.
Featured Image VIA
Her new best friend (which appears to be a job title at this point) is Anastasia Karanikolaou AKA Stassie – and she is living the absolute life as Kylie's new BFF.
Well while on holiday with Kylie, Stassie shared the following image onto her Instagram:
Every single person in the world who looked at that photo appreciated it, except for one:

An altered Instagram photo? Blasphemy! Still, this was a bad move by Inkerella. A very bad move indeed. A bunch of people immediately jumped all over her with accusations of fat-shaming, including Kylie Jenner herself: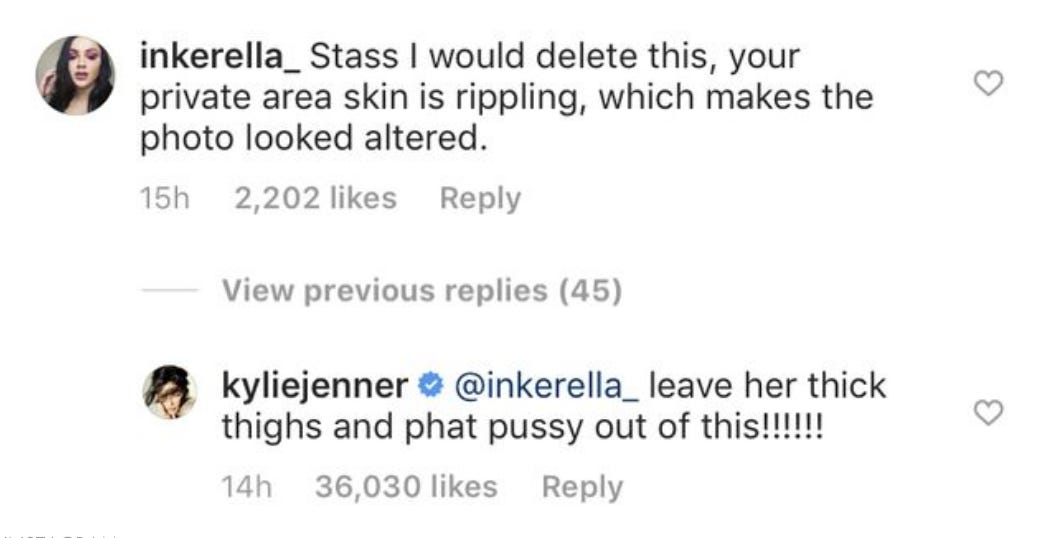 What did I tell you – are these two the bestest best friends you've ever seen or what? One gets fat-shamed by an unknown tattoo artist on Instagram, the other immediately comes to the rescue.
Here's to many more years of amazing friendship between Kylie Jenner and Stassie (so long as Stassie doesn't end up shagging any of the Kardashian girls' husbands/boyfriends).
For more Kylie Jenner, here's the time she went full-on conspiracy theorist and started Tweeting about chemtrails. Think she might know something we don't?