The latest Sony e-mail leaks, following the controversial news about David O. Russell and his transgender niece, includes an e-mail exchange between Hollywood producer Clint Culpepper and someone inquiring if he could get Kevin Hart to Tweet out something about the Denzel Washington film 'The Equalizer' to his 14.8 million followers.
Culpepper replied:
Yep. He owes us. I also got him to tweet on NGD. We paid him an extra 2M to tweet on 2 pictures. Let me  see what I can do. What would you have him tweet? A: 15 spot saying check it out and I can't wait to see this? Or "how excited am I to see the Equalizer this weekend?"
(NGD is likely referring to the Idris Elba film 'No Good Deed', which Hart indeed tweeted about).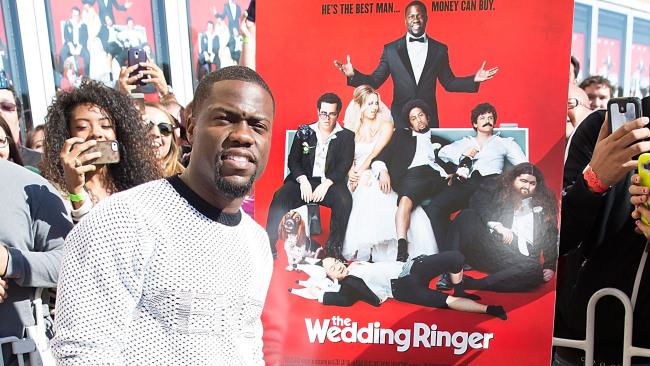 Kevin Hart refused to comment on any of this, referring to himself as a "happy, politically correct guy". I suppose I'd be happy and politically correct too if I got paid $2 million to Tweet about a film that I'm not even starring in. I mean I knew celebrities got paid to Tweet about products but if Kevin Hart is getting paid $2 million for 2 Tweets then I don't even want to think about what others are getting paid. Being famous really is the best thing in the world. All our Tweets do is piss off people like Example, and here's Kevin Hart picking up more money than I'll see in my lifetime just from 2 Tweets.
P.S. This could also explain ridiculous ticket prices nowadays.