People say a lot of things about Katie Price, but it's easy to forget that she's a single mum raising three (?) kids, one of which has a number of physical and mental disabilities. 
Featured Image VIA
OK you might say she doesn't exactly help herself by changing boyfriends every week and going on coke benders abroad but hey, no one's perfect right?
Well one thing Katie Price is suddenly keen to change about her family situation is to get Harvey's dad, ex-footballer Dwight Yorke, more involved with his son. 
How does she plan to do this? By grabbing Harvey and a camera and driving to Dwight Yorke's door step to surprise him on camera. As you do:
Not gonna lie, Katie Price just turning up at Dwight Yorke's address with Harvey in tow would make must-watch content. I mean she's kinda ruined the surprise by announcing her master plan on YouTube but I reckon she should still go for it and use Dwight's stunned face as the video thumbnail.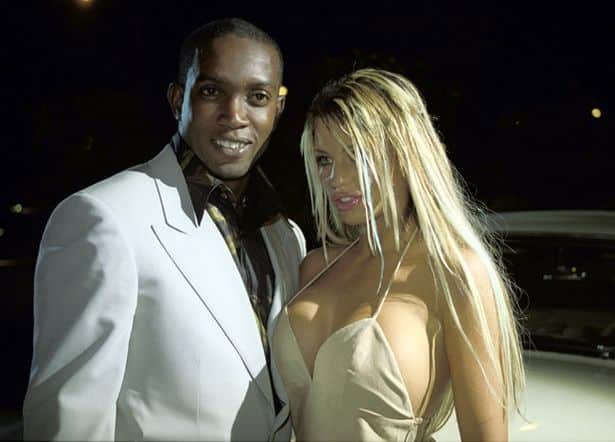 She'd previously written this about Yorke in (one of) her autobiographies:
The last time Harvey's biological father Dwight Yorke saw him, which was around eight years ago, the first thing he asked was why Harvey was so big. Why was I overfeeding him?

I'd explained Harvey's condition to Dwight many times, but he refused to understand it and kept going on about him being fat.

It's sad that he is unable to accept Harvey for who he is and seems unable or unwilling to work within his limitations.

On that occasion, I think Dwight wanted to blame someone for the fact that his son is disabled.

I have always said that if Dwight could see what a courageous and talented boy Harvey is then he would enjoy being with him so much.
Last year she was demanding £500,000 from Dwight to make up for him missing years of child support payments for son Harvey. Come on Dwight, do the right thing.
For the 'Jihadi Harvey' meme that caused a stir online earlier this year, click HERE.