It shouldn't come as much of a surprise that a guy who admits to wanting to shag his wife's sisters would have cheated on her at some point throughout their marriage, but Kanye has seemingly gone ahead and confessed anyway on new album DONDA.
Featured Image VIA
On the song 'Hurricane' featuring The Weeknd, Kanye suggests he was unfaithful to Kim sometime after the birth of their second child, Saint:
'Here I go actin' too rich / Here I go with a new chick / And I know what the truth is / Still playin' after two kids / It's a lot to digest when your life always movin'
Hmm, seems pretty straightforward far as I can tell. Unless he's talking about 'playin' monopoly or Mario Kart or something, I'd say he's alluding to stepping out on Kim on at least one occasion. Oh my god, can you imagine if this is actual confirmation of those Kanye/Jeffree Starr rumours that started up a while back? Could any of this have something to do with the reason Kim & Kanye eventually decided to get divorced?
A source told PageSix:
The song is in a way his testimony of everything he did wrong and taking accountability for their marriage breakdown.

If you look closer to the lyrics he is referring to his infidelity during his marriage with Kim, even after two kids.
Then again, it might also be an accusatory lyric? Remember last year Kanye West accused Kim of cheating on him with Meek Mill while she was supposedly meeting the rapper at hotels to talk about 'prison reform' (wink, wink).
Either way, Kim seems to want everyone to know she's been listening to the track, for whatever reason: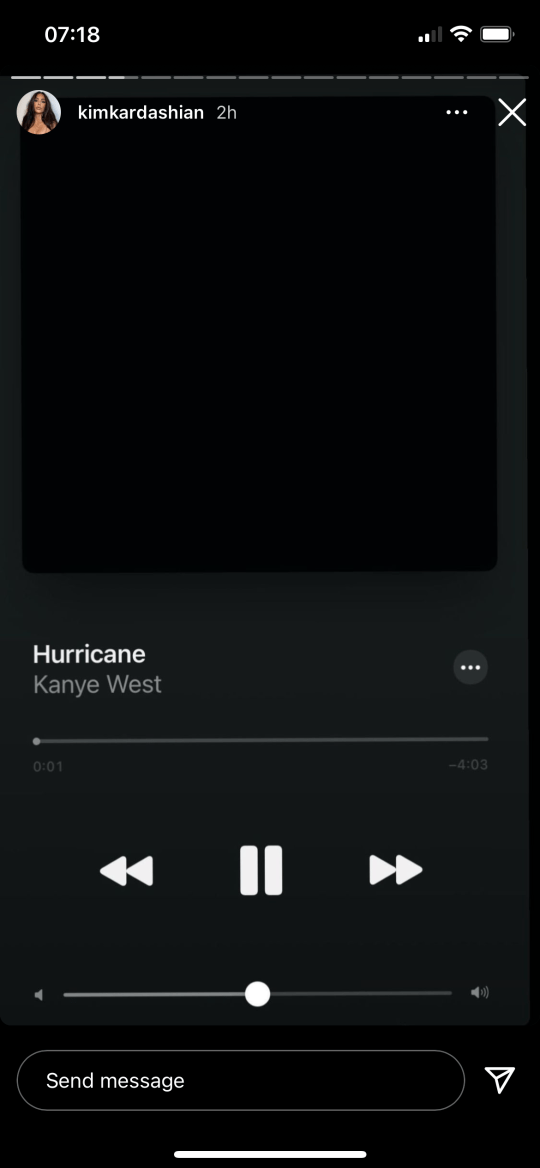 Who even knows what the deal is with these two anymore? Kanye has enough on his plate anyway, what with Soulja Boy bullying him non-stop this last week after his verse was removed from a track on DONDA. Taking that one quite personally, then.