Kanye West's apparent breakdown only continues to get crazier and crazier as he was up late firing off nonsense on his Twitter account, this time seemingly accusing Kim Kardashian of cheating on him with Meek Mill, asking Kris Jenner if she wants to go to war and begging for a collaboration with rapper Lil Baby.
Featured Image VIA 
All these tweets have once again been deleted but they're all over the internet so I'm fairly sure that they're real. Make of them what you will: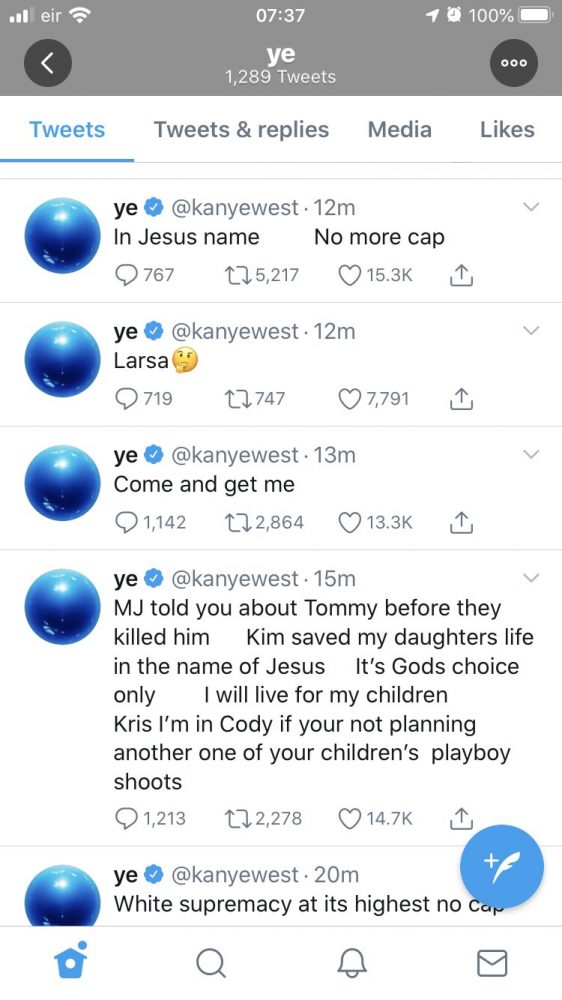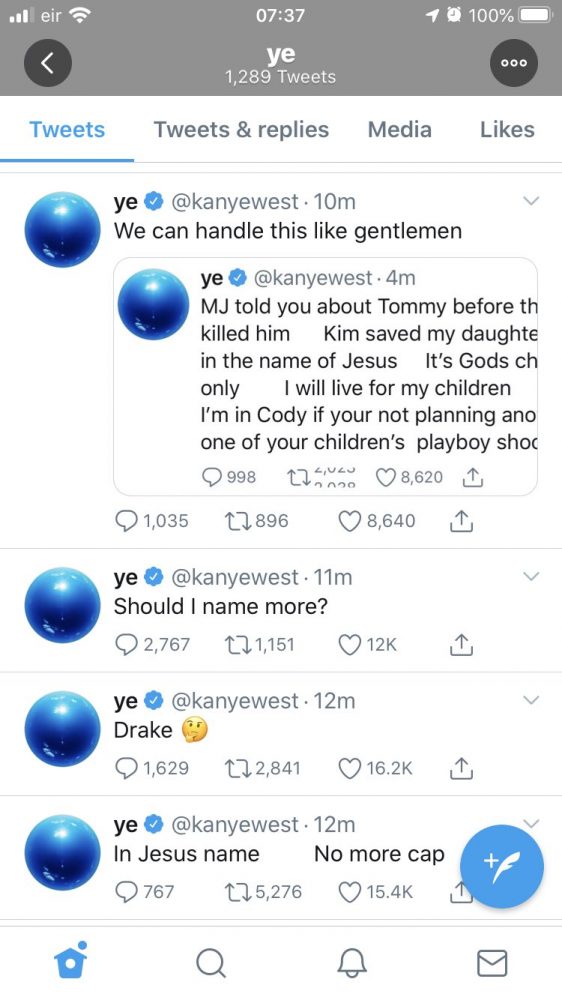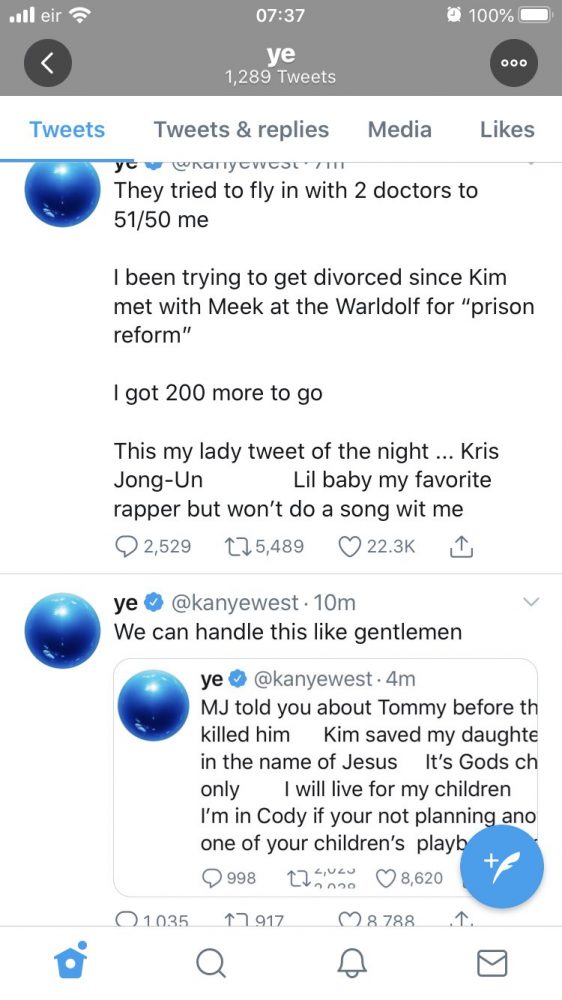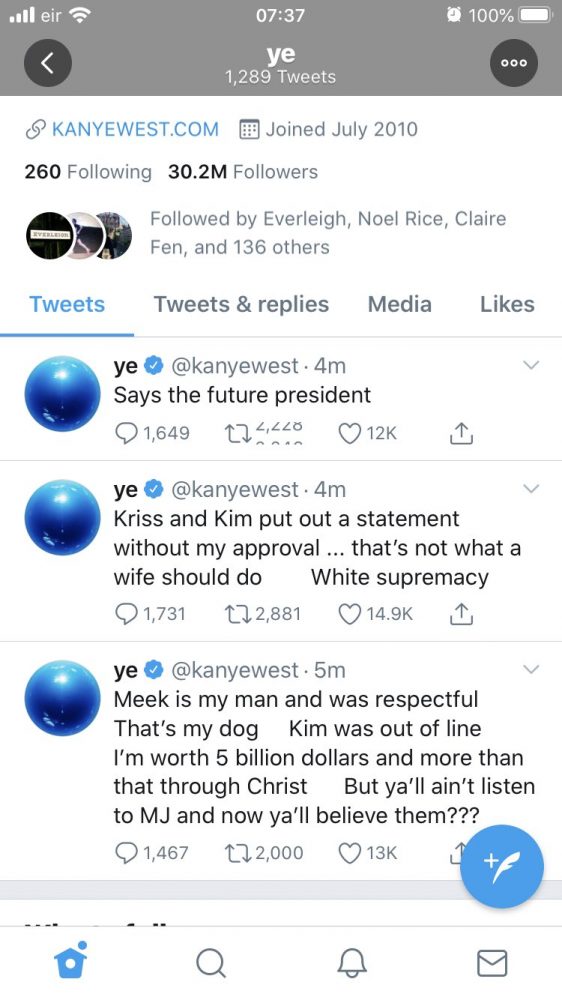 I mean I guess reading between the lines here you can argue that Kanye is having a breakdown because Kim cheated on him with Meek Mill and Kris Jenner is getting involved with it all and that's really upsetting too. The stuff with Lil Baby can't help either.
Kinda feel sorry for the guy in this situation as he's clearly not well at the moment. I guess all the money and fame in the world can't help you when things like this happen to you.
Hopefully he gets the help he needs before he does something really stupid, although it sounds like he already is as Dave Chapelle turned up at his ranch yesterday. That looks like it was a nice time for Kanye at least.