You might remember that Justin Bieber was ordered to complete five days of community service and attend twelve anger management classes as his punishment for egging his neighbour's house last year. Although rumours have recently been circulating that Justin has turned over a new leaf and is trying to be a better person, it doesn't seem like he's changed 100% because he's refusing to pick up trash and remove graffiti as part of his community service and so far has completed exactly zero hours of it.
In fairness to the guy he does have an excuse, but his excuse of a football injury he suffered whilst on holiday over the New Year period is kind of lame to be honest and isn't one that flies with me really. I mean he's had six weeks since the injury and I'm sure he's been walking around in the time since then without crutches, so I'm sure he's able to walk around and pick up trash or clean graffiti – the injury is just a convenient way for him to get out of this.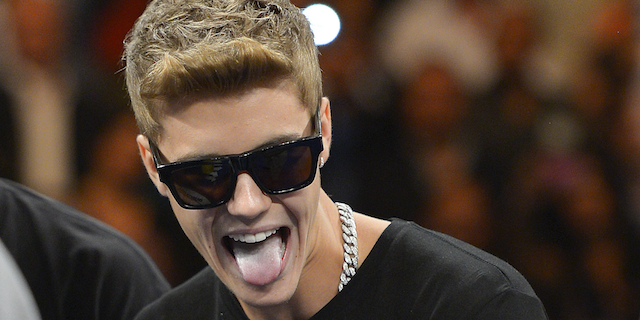 However, Bieber has gotten away with this thanks to a doctor's note that his lawyer Shawn Holley gave to the judge which was enough for the judge to believe his injury. Once the injury is better, Justin will have to complete the service anyway so it seems kind of lame he's even bothering to try and get out of it if he's going to have to do it eventually anyway. But hey, maybe Holley has some master plan to help him avoid it, who knows?
Other than that though, Bieber is surprisingly smashing his probation. He's attended 9 out of the 12 anger management classes he's required to show up to – which could explain his recent behaviour – and his probation officer has stated in a report that he 'has displayed a cooperative attitude and has expressed a sincere desire to be more diligent in completing anger management and community labor'. When you think about it, that's a hell of a lot more impressive that Lindsay Lohan's recent community service debacle, so even despite his refusal to pick up trash you have to give some props to the Biebs – maybe he has actually changed?