As we reported last week, Lindsay Lohan was given the ultimatum of completing 80 hours of community service by yesterday or risking going to jail for some time.
Miraculously, she showed up at the courtroom with her lawyer on Wednesday with the hours completed, but upon closer inspection it was revealed that a lot of her alleged time spent serving the community was basically complete and utter trash. Lindsay got eighteen hours worth of credit in community service for a meet and greet with fans after her London play, and seventy hours of credit for allowing young people to follow her around as part of 'work shadowing experience'.
This is pretty incredible because a) they're not even the right amount of hours doing stuff (did each meet and greet really last 3 hours?!), b) neither of these actions are actually beneficial to the community (except maybe a community of Lindsay Lohan fans) and c) she wasn't actually working when people were following her around so the phrase 'work shadowing experience' means absolutely nothing.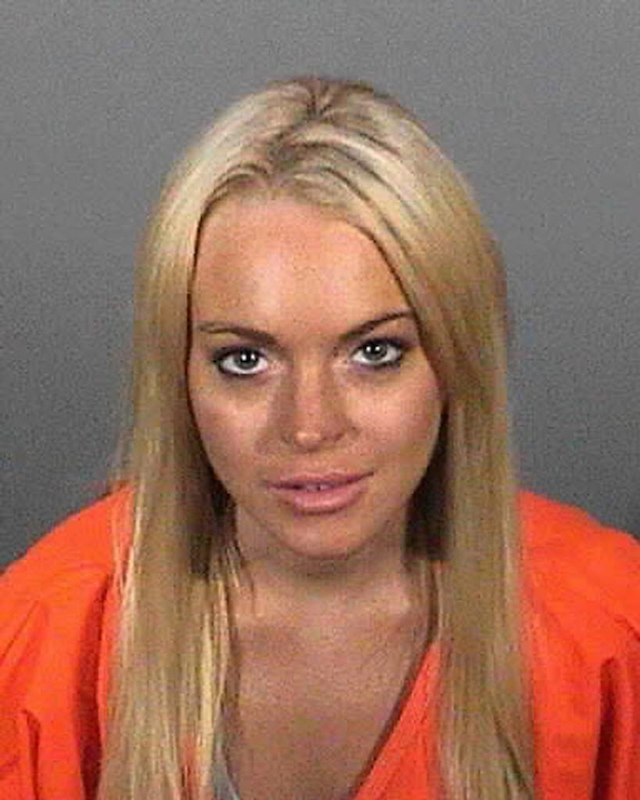 Fortunately, her prosecutor Terry White feels exactly the same as most reasonable people about this baloney and is pushing for a jail sentence, which means Lindsay might end up looking like the above picture sometime soon. He originally raised concerns about letting Lindsay do her community service in London when it was first suggested – her driving misdemeanours were originally committed in California – and feels that his fears have been realised with these reports of what Lindsay has actually been doing to 'help' the community.
On her part, Lindsay's lawyer Shawn Holley is arguing that Lindsay is merely doing what the community service centre asked her to do. If that's true, that's pretty weak from the centre. It does seem like White might really nail her and and send her to jail though, because the whole incident is really scraping the barrel from everyone concerned. White has requested two weeks to get to the bottom of it.