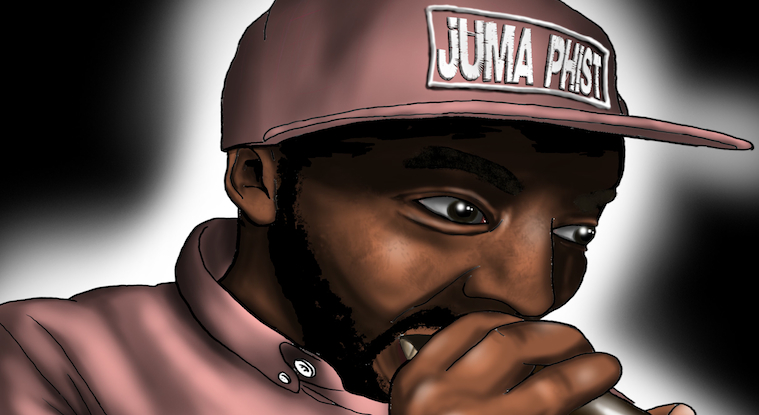 You might remember a few months ago Sick Chirpse did a post about my old friend Juma Phist releasing the Triple Threat Mixtape with his new partner in crime Neffa T. Well, it seems like when I did that post back in December they were nobody's (well, except for those in the know like myself) but they have rapidly developed into somebody's in the past couple of months. Probably mainly thanks to that original post on Sick Chirpse of course.
Juma Phist and Neffa T won the Bugged Out weekender artist competition in January thanks to the Triple Threat Mixtape which led to a spot at the Bugged Out Weekender, which has subsequently led to bookings at the Outlook Festival in Croatia and Bestival in the Isle of Wight. It was only a couple of years ago that me and Juma Phist actually went to Bestival and now he's playing it. Pretty crazy. Most impressively Juma Phist is doing this all without the help of a booking agent, label or management – DIY flex. Juma Phist always was a punk at heart. Here's a picture of me and Juma Phist enjoying The Prodigy at Bestival: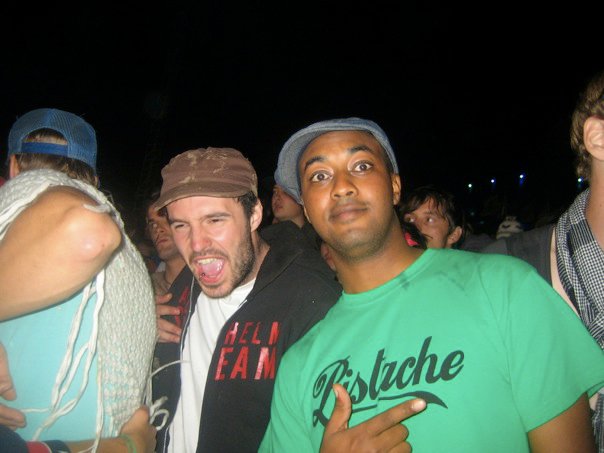 Anyway before all these huge festival appearances, he's got a few more gigs coming up, starting tonight in Hospitality in Oxford and moving on tomorrow to UKF in Bristol with SHY FX and Knife Party. That Bristol show is sold out if you were thinking of going, but if you're down on the south coast Juma Phist will have a residency at Bedlam in Bournemouth and will also be doing a UKF night in Bournemouth on March 10th and Subsoil in Bournemouth on March 17th. This is in addition to the residencies he already has in Bournemouth at Sub.Urban and One Off.  As well as all of this, Juma Phist will also be doing a Drum N Bass Arena Tv show with eleven 8 and Blu Mar Ten for Hospitality Med School. Sounds like you won't be able to get away from Juma Phist in March. If you live in Bournemouth or on the internet that is. He's also scheduled to feature on some drum n bass, dubstep and hip hop tracks in the near future but we can't talk about that yet because it's with some big names and thus very hush hush at this point.
In more exciting news to regular Sick Chirpse readers, Juma Phist and Neffa T will also be doing an exclusive mix for us as part of a new partnership we've got going on with the guys at Pulse Radio. Basically we'll be dropping them a mix every month that they'll be hosting on their site, and we'll be looking for Sick Chirpse readers to submit their own mixes for this, with Jayou and Tourist picking the best ones every month. More on that later though, for now check out Juma Phist's soundcloud below or HERE and go click 'like' on his Facebook page HERE to keep up to date with him. Boy is gonna be huge so you best get in now ahead of the game.