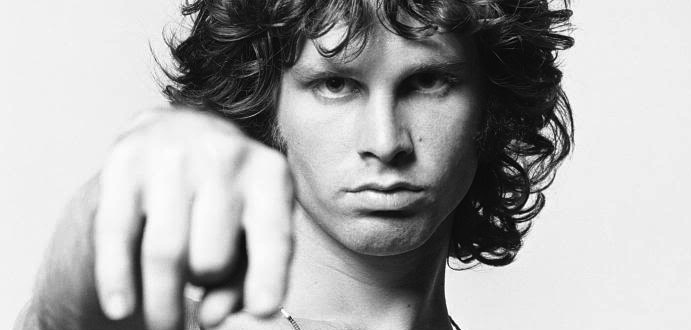 It has been 40 years взять займ на карту 10000 since the legendary Jim Morrison, lead singer of sixties phenomenon The Doors died in the bathtub of his French apartment, allegedly of 'natural causes.' Ever since Morrison's death in 1971, there has been a consistent flow of media speculation and odd rumours which have surfaced to suggest this was not really how Morrison died.
No one knows what really happened on that day of July 3, 1971. Morrison had no autopsy at the time of his death, and it remained unreported to the media until five days later, causing people to question the reasons behind this.
Jim Morrison, leather-clad lizard-king and 'acid-evangelist,' had been ferociously criticised by the music press during his time with The Doors. His erratic performances and drunken behaviours offered him much publicity from the press, which was often negative. However like any other legendary icon, when Morrison's death was announced, it was inevitable that yet another array of death rumours would surface.
Reporter Robert Hillburn, then writing for the LA Times, published the article 'Why Morrison Death Delay?' leaving music fanatics buzzing over the possibility that Morrison may have faked his death to escape the confinements of fame. Morrison had apparently joked to the other members of The Doors about pulling a death hoax just months beforehand.
According to Jerry Jopkins and Danny Sugerman, in Morrison biography 'No One Here Gets Out Alive' Morrison had suggested pulling the stunt to bring the band to national attention. Morrison allegedly told them after faking his death, that he would "split to Africa" and use the name 'Mr. Mojo Risin' to secretly contact them. Although a far-fetched idea, Doors keyboardist Ray Manzarek admits that he believed if anyone could pull off such a stunt, it would most likely be Morrison.
These are not the only rumours to have leaked following Morrison's death. In 2007 Sam Bernett, a so-called companion of Morrison's, told The Daily Mail that Morrison had in fact died of a heroin overdose in the bathroom of French nightclub the Rock and Roll Circus. Despite being an unofficial depictation of his death, this has become one of the most well-known versions of it.
Morrison's death has become one of the most fascinating celebrity deaths over the past few decades, so much so that many young journalists and writers have taken to time out to research Morrison's death for future projects.
Author Bob Seymour gave up several years of his life to investigate how Morrison really died, before publishing the book 'The End: The Death of Jim Morrison.' His final theory? That Morrison had in fact died of natural causes, despite a lack of evidence.
It seems that many of the authors of the popular Morrison biographies help to keep the Morrison death legacy going. However there is no denying that Morrison himself and the surviving members of The Doors have helped to sustain their popularity through the mere genius of their music.
Will the tantalising mystery of Morrison ever be solved? Well if it's up to those students who wish to dig up his body for an autopsy performance than it just might. Let's hope if they do that it does indeed turn out to be a big sack of sand sitting there. And we bet Morrison will be chuckling away at the tv screen, bushy beard and all, bemused at the strenuous efforts people have gone to in solving the Mr. Mojo Risin' case. Let's just hope he can still fit into those iconic leather pants.