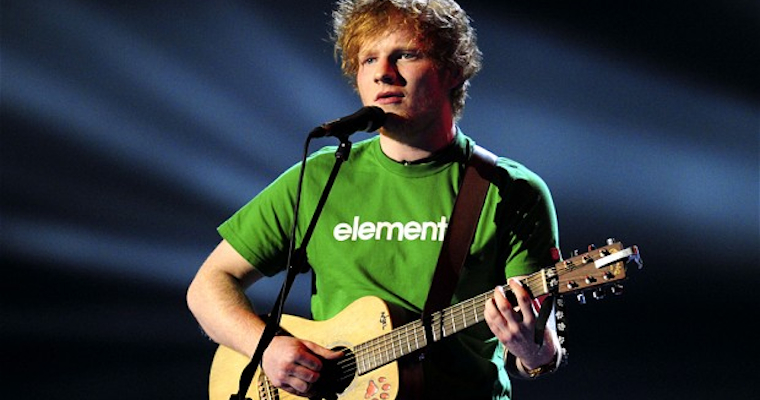 This is pretty fun. Some company called MusicMetric have compiled information about all of the illegal downloads that go on in the UK and it got published today on the BBC website. Surprisingly, the top city isn't London despite it being way bigger than everywhere else in the country – I guess people in London are so rich they can actually afford to buy music (yeah right) – but the accolade actually falls to Manchester. That kinda makes sense because it's probably the second biggest city in the UK (sorry Birmingham) but it's still really surprising that London is so far down the list, right? It's 20th and really shitty places Derby and Reading clock in before it. In fairness I guess there probably isn't a lot to do in those cities except download music though.
It's also pretty disappointing – although not exactly surprising – to see wanky artists like Ed Sheeran and Rizzle Kicks near the top of the list, although obviously you can't really argue with Rihanna being up there. Whatever though, nobody really cares about any of those stats – I mean it's kinda interesting to see where the most downloads in the country originate from, but not really right – but one fun thing that's come out of it is that you can now type your postcode into this box on the BBC website and it will tell you who the most downloaded artist is in the immediate vicinity is.
Wow. Obviously when I heard the news I instantly went to the site and eagerly typed in my postcode to try and check out just what kind of music the people in my neighbourhood were downloading. Obviously it was disappointing – Pitbull. I thought this guy had been exiled to Alaska FFS. I guess that's what you get for living in an East London ghetto though.
I did it for my parent's house too back in the suburbs of Birmingham and got an even more depressing answer. Yep – you guessed it – Ed Sheeran (check out Ed Sheeran's shit new tattoos if you missed them by the way – they really suck) It did also give me the interesting tidbit that there was also an abnormal amount of Peter Gabriel downloaded in that region in comparison with the rest tof the country, which was pretty crazy right? I guess Peter Gabriel is just the sound of the suburbs these days.
Anyway, it's kind of an interesting way to kill a couple of minutes but prepare to be insanely disappointed by what the people in your neighbourhood are choosing to spend their free time listening to and downloading. Check out the tool HERE and let us know where you live and what the most downloaded artist is there.