As we all probably know, Conor McGregor was scheduled to fight Rafael Dos Anjos this weekend, but that fight had to be cancelled after Dos Anjos broke his foot and Nate Diaz had to step in at short notice for what should be a great fight.
One of the big questions on everyone's lips though was why Jose Aldo wasn't interested in being the replacement fighter in the match, after he had previously said he was desperate to avenge his 13 second loss in December. Turns out he actually had a pretty good reason:
I've only just been medically cleared to train following the last fight.

Any professional needs time to train.

It's not a cockfight where I go there and put my rooster to fight.

It's a high-level sport, I'm going there to do my job.

When I have time to train, it can happen at any time, anywhere.
Featured Image VIA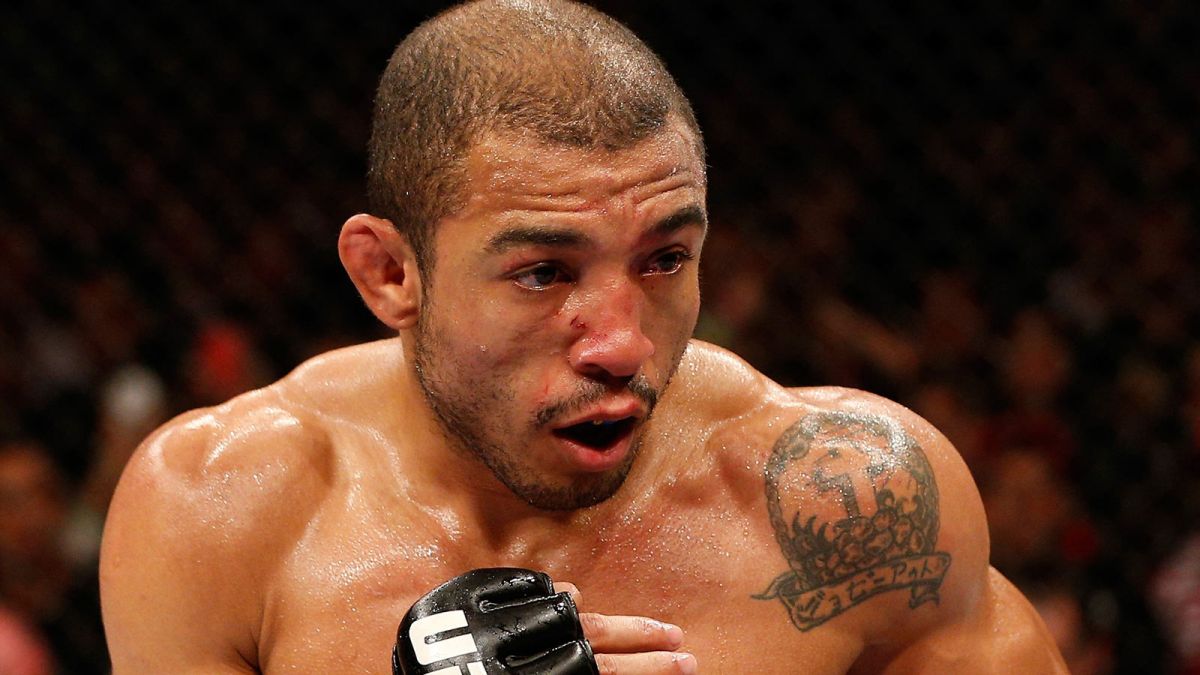 Image VIA 
I can't speak for others, and I don't care what they say. I know I deserve an immediate rematch.

People who say I don't, I don't care about them.

The important thing is what the UFC thinks and what we think.

We came to the conclusion that we're having an immediate rematch.
I don't know if they have come to that conclusion, because if McGregor beats Diaz on Saturday then he will have proved himself at 170 and could legitimately go after Robbie Lawler at UFC 200. Then there's still Dos Anjos to fight as well, so Aldo might have to wait a while before Conor drops down enough weight to defend the featherweight title against him again. Or if he can even be bothered to defend it against him again.
Still, whatever happens I imagine the Diaz fight is going to be great and whichever one of those fights happens after will be awesome too. If you only know Aldo from getting knocked out in 13 seconds, check out his highlight reel to see what a badass he can be as well.