It was revealed yesterday morning that Rafael Dos Anjos was out of his fight against Conor McGregor at UFC 196 with a broken foot, and speculation quickly mounted as to who could possibly be Conor's opponent at such short notice.
The opponent was rapidly sorted out by the UFC though and it turns out that Conor will be fighting Californian trash talker Nate Diaz, who recently called him out following a big win by unanimous decision over Michael Johnson in December:
Conor McGregor, you've taken everything I've worked for, motherf*cker!

I'ma fight your f*cking ass! You know what's the real fight, the real money fight… Me! Not these clowns you've already punked at the press conference!

No one wants to see that, you know you've already beat them mother*ckers! That's the easy fight. You want the real shit, I'm right here!
Featured Image VIA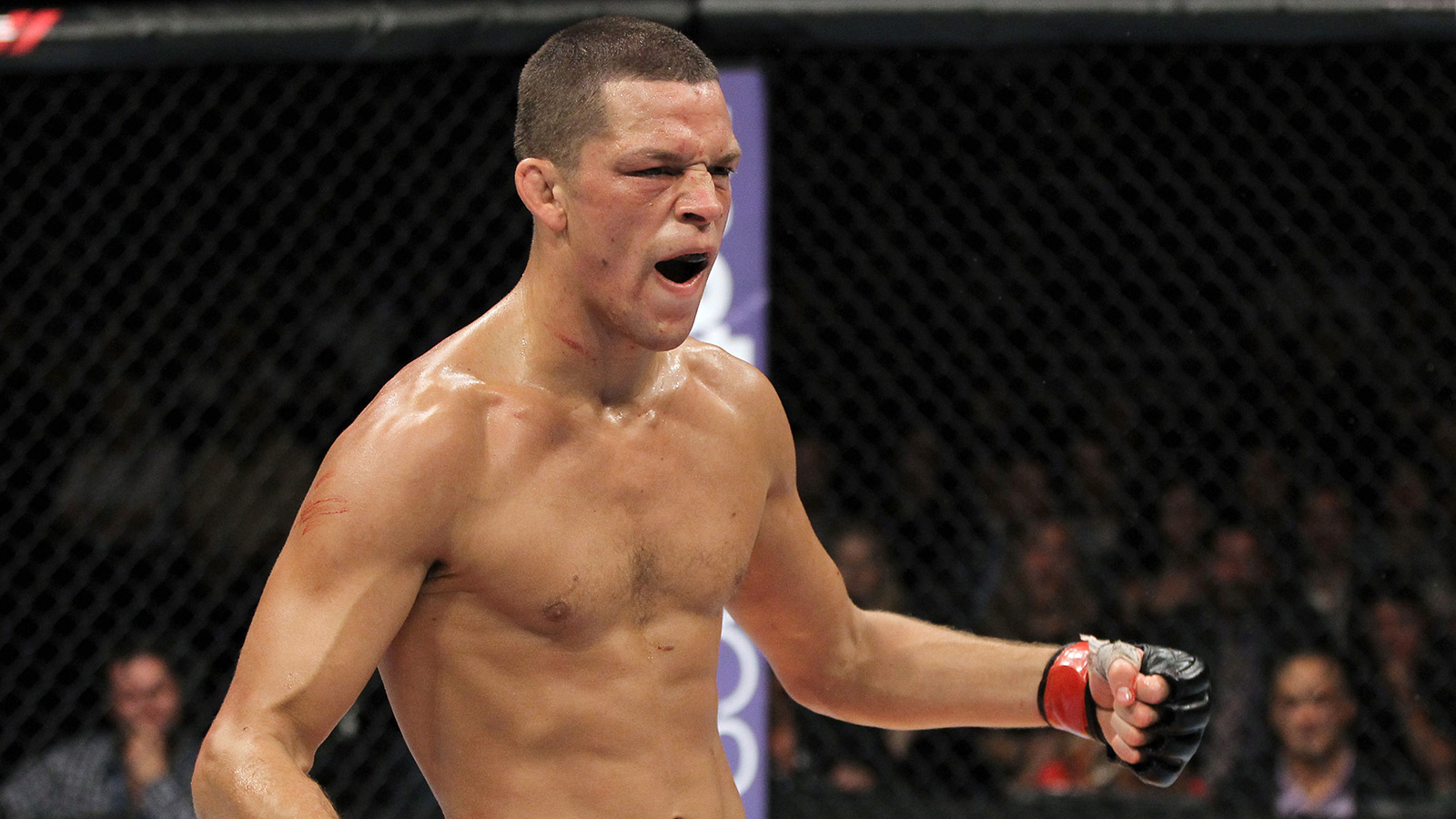 Image VIA 
McGregor was effortless in his response, saying the following in his UFC 'Fighter Of The Year' acceptance speech – a ceremony that he didn't even bother to turn up to:
I heard Nate Diaz couldn't even afford the flight over to Las Vegas for the ceremony.

Stop holding bitterness deep in your bum soul. Stuck on $20,000 to show and $20,000 to fight. I wipe my ass with that money. I tip your wage, Nate, yeah.
Well there you have it. There's only a week and a half of hype for this fight but it looks like the UFC picked the right guy for it because these two are going to be slinging trash at each other almost non stop for the next ten days in the run up to the bout. Should be a good one.
Incidentally, it's going to be a five round non-title welterweight contest, which will be McGregor's first fight at that weight. It's Diaz's first fight at that weight since losing to Rory McDonald in 2011. There's no shame in that though, because look how much punishment McDonald can take.