The news surrounding Jeffrey Epstein's crimes and subsequent death gets weirder by the second. The hundreds of conspiracy theories over his alleged "suicide" are only reinforced by the recent autopsy report of the American financier/global sex trafficker/convicted paedophile, showing he had several broken bones in his neck – suggesting that he was killed.
Featured Image VIA
Whatever your take on the matter, there's definitely some shady stuff going on, particularly since Epstein was so connected and therefore would've had dozens of famous and powerful people potentially at risk of having themselves exposed if he'd ended up going to court.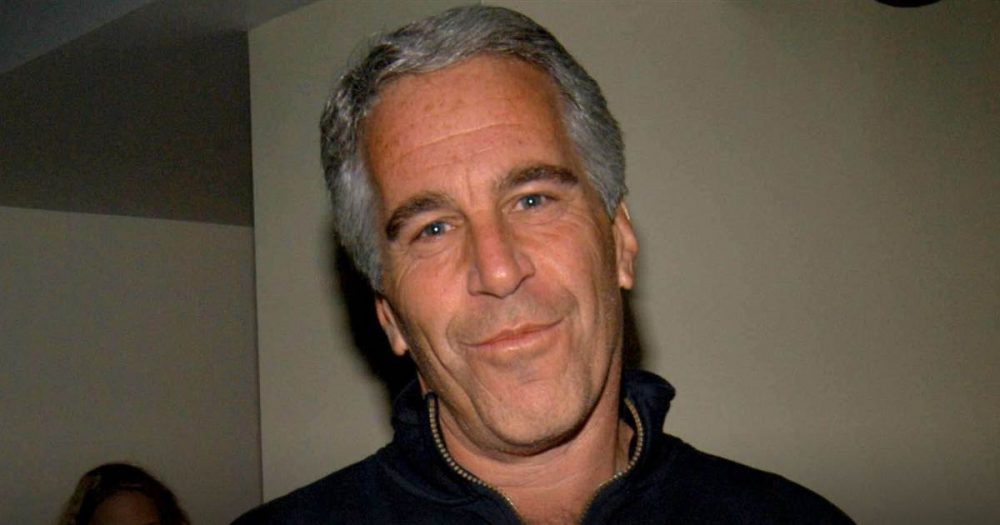 One of those connections is former US President Bill Clinton, who is reported to have joined Epstein on trips on his private jet – leading many theorists questioning whether one of Clinton's henchmen had the convict killed in his prison cell.
This theory took an unexpected turn today when an image popped up online this week showing a painting of Clinton wearing red heels and a blue dress (one that resembles the infamous dress his mistress Monica Lewinsky wore when she gave him a blow job in the White House).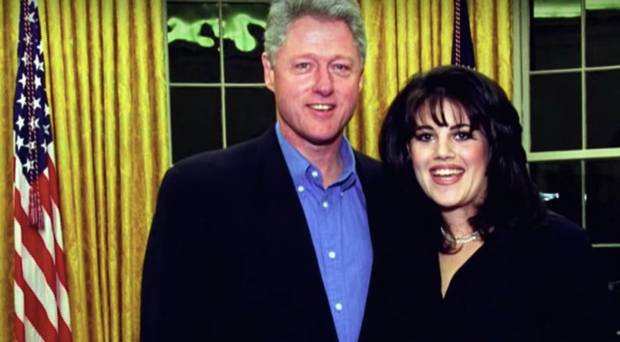 It is reported that this image was found hanging in the lounge of Epstein's Manhattan House, one that's described as his "paedophile mansion".
The bizarre pic was snapped by an anonymous business woman who visited Epstein's mansion back in 2012, seven years before the investor was accused of running a sex trafficking ring for underage girls.
Speaking to the Daily Mail, she said:
It was absolutely Bill Clinton. It was shocking – it was definitely a painting of him. It was a very provocative, sexual picture. He was wearing heels, a blue dress and his hand was in a weird position.
It's not known whether the picture was the original painting, which is called 'Parsing Bill' and is by Australian-American artist Petrina Ryan-Kleid, or whether it was a print.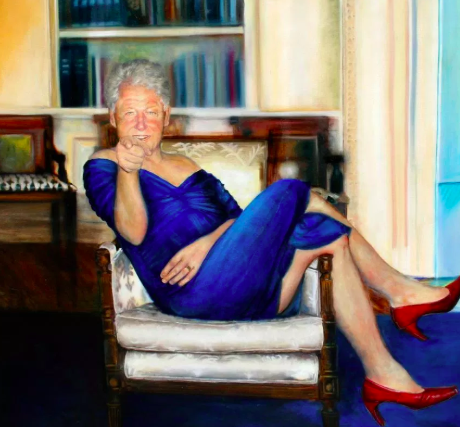 Regardless, it's pretty damn strange, especially in the light of Epstein's arrest and subsequent conspiracy theories surrounding his links to Clinton.
To read more about the Jeffrey Epstein saga, click HERE.