Unless you've been living off grid over the past couple of weeks, you will know all about the Jeffrey Epstein case that's been heavily reported in the media.
Featured Image VIA
The latest news being that the American financier/global sex trafficker/convicted paedophile was found dead in his prison cell just hours before documents were set for release set to reveal politicians, actors, musicians, members of the royal family and various people in power took private trips to Epstein's very own 'paedophilia island'.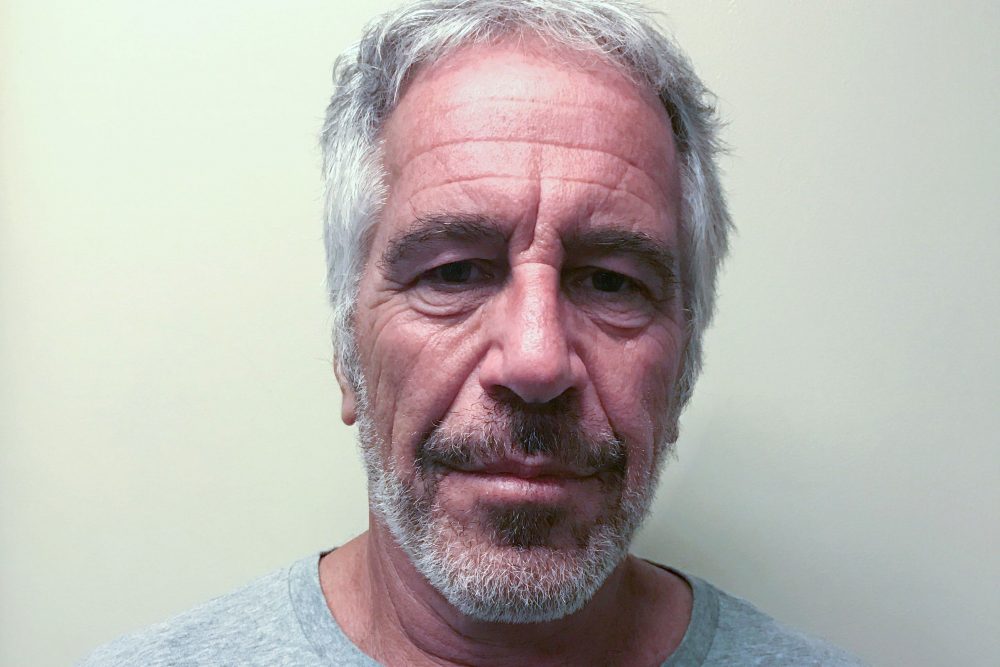 Although the death has been ruled as suicide, it all just seems like too much of a coincidence – the news arrived just weeks after the 66-year-old was attacked in his prison cell and discovered to have marks on his neck… despite being under 24-hour surveillance.
Hmmm. So just shortly before Epstein awaited trial in New York for sex-trafficking charges – where it was alleged he was going to reveal some of the big names he'd been joined by – he somehow killed himself in a high-security prison cell? You can see why the conspiracy theories are doing the rounds.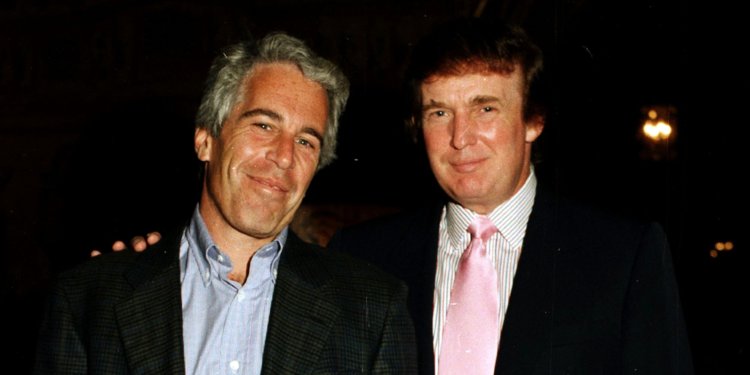 One person who has seriously distanced himself from the now late financier is President of the US Donald Trump. As Epstein was a former associate of the President, one that Trump described as a "terrific guy" (before the truth came to light), there has been speculation over what the pair got up together when they were friends.
It's no surprise Trump wanted to distance himself from the case, but in a bizarre and totally weird turn of events, he's seemingly right in the middle of it again – all because of a retweet.
Over the weekend, the POTUS – despite not being tagged in the tweet – reposted a conspiracy theory relating to the sex offender and Bill Clinton (another politician rumoured to be part of Epstein's inner circle). Check out the offending tweet below:
Died of SUICIDE on 24/7 SUICIDE WATCH ? Yeah right! How does that happen#JefferyEpstein had information on Bill Clinton & now he's dead

I see #TrumpBodyCount trending but we know who did this!

RT if you're not Surprised#EpsteinSuicide #ClintonBodyCount #ClintonCrimeFamily pic.twitter.com/Y9tGAWaAxX

— Terrence K. Williams (@w_terrence) August 10, 2019
Trump once again proving that he should not be allowed control over his social media accounts.
More importantly, what is he trying to tell us? Would he really risk exposing his involvement in the Epstein case just to throw some shade at the Clinton clan? Baffling move from Trump there, but then not all that surprising. The guy seems like a straight-up sociopath – just ask Woody Harrelson.