It's that time of the year again where the people of Japan take to the streets to celebrate the wonder of cocks and balls.
Featured Image VIA
As is the case every year, Japanese revellers carried giant phalluses through the streets of Kawaski to worship the penis and fertility in one of the more bizarre annual festivals around the world.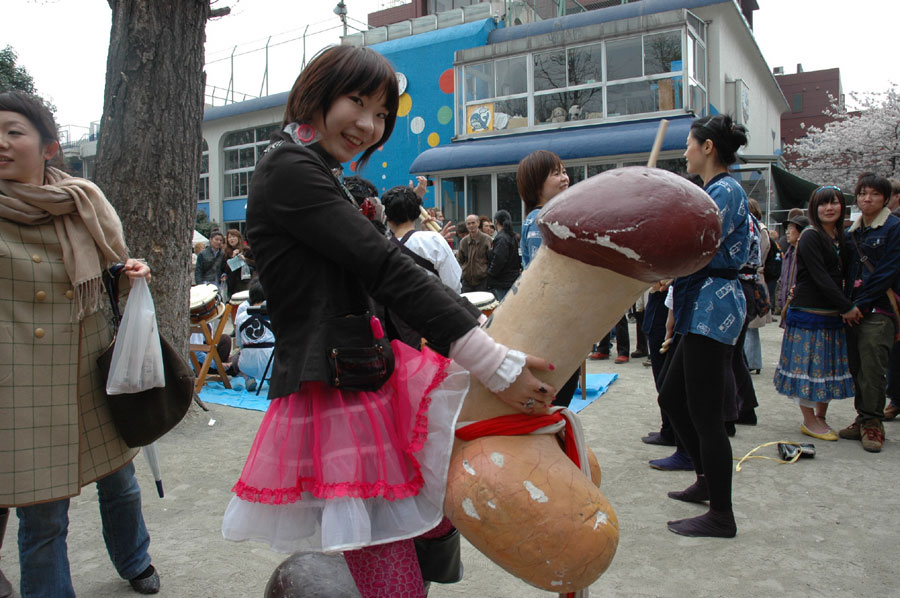 Everyone from giggly young children to cock-hungry grandmas dressed in kimonos sucked on penis lollipops and posed with massive phallus-shaped structures.
The Festival of the Street Phallus originated from prostitutes praying for good business and protection from STIs.
Images VIA
You can't out-weird the Asians, and that's a certified fact. Even when the West does something really weird like the My Little Pony convention, the Asians will one-up us by creating My Little Pony inflatable dolls that you can fuck. It's just not even worth competing with them anymore.
Not to mention this Cock Worshipping festival has been going on for decades now. A real tradition that will doubtless carry on for many generations to come.