I've gotta admit that Jake Paul almost won me over last Friday when he stole Floyd Mayweather's cap and made him super angry, but let's be serious he's never actually going to do that because the guy is a major bell end and just because he's less of a bell end than Floyd doesn't mean that he's cool by any stretch of the imagination.
Featured Image VIA
Anyway, in the aftermath of that incident Floyd said he was going to kill both of the Paul brothers and Logan has actually ended up hiring 24 hour security because he was so worried about what might happen to him. Jake on the other hand doesn't seem that bothered with Logan explaining that he wasn't planning on suing Floyd over the black eye or going to the cops about anything that he said: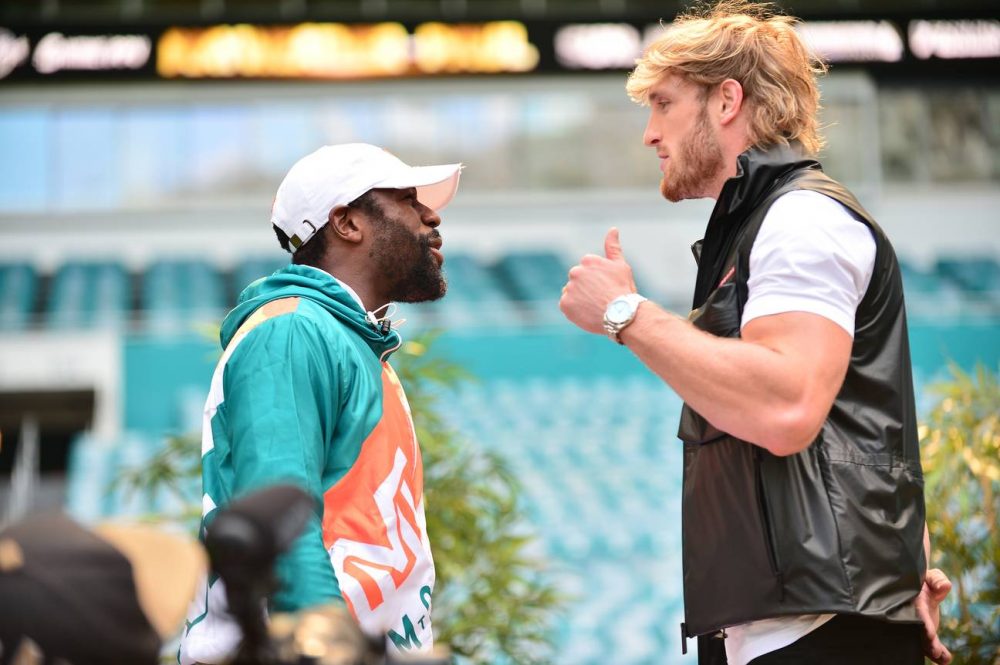 We're not planning on getting a restraining order or going to the police and Jake isn't planning on suing Floyd either.

That would be some bitch shit.
Kinda sounds like it's more bitch shit to get 24 hour security over some dude saying that he was going to kill you in a boxing press conference – boxers are saying that dumb shit to each other all the time to try and hype up their fights. There's also no way that Floyd is actually going to kill either of those two dweebs because he's gonna want the chance to beat Logan up in a boxing ring and earn something like $100 million for the privilege as well.
These dummies need a better storyline for this fight, although it is kinda funny that Jake Paul has now been banned from attending. Maybe he'll show up from the crowd to distract Floyd or hit him with a briefcase full of cash when he isn't looking or something. Jokes.
For more of the same, check out Mike Tyson's thoughts on the Floyd Mayweather Logan Paul fight. Any ideas who he's tipping to win?