Having visibly detected the disappointment that few restaurants offer delicacies like the KFC Double Down King or the Mac And Cheese Burger in this country (with the notable exception of the Ultimeatum of course), Hungry Horse have taken upon it to turn that around by introducing this monstrosity to their 220 locations in the UK.
It's called the Double Donut Burger (original name guys) and it's two burgers slammed between two ice glazed ring doughnuts which serve as the bun. Oh and it's got bacon and cheese included with it too of course because those are the two best toppings duh. It's also covered in BBQ sauce which I love but I'm not really sure how it would go with donuts? Oh well who cares, if you don't like it just wash it down with a Budweiser like the advert suggests.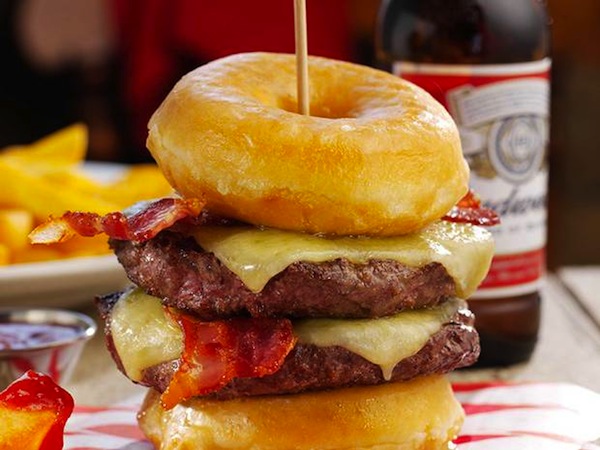 Anybody want to let me know because I'm not sure I could handle one of these – they're only 2000 calories sure and I'm not worried about that, it's more just being able to actually lift it up and put it in my mouth and subsequently finish my entire meal because it looks fucking filling. I don't like wasting food OK?