A 43 year old man form Hull named Carl McCoid – who we've actually discovered about three years ago – has revealed that he's planning on getting his 29 Miley Cyrus tattoos removed as 'it's stopping him from getting a girlfriend'. No shit, although it's kind of a different tune to the story he span last year when he said he was going to get them removed because Miley herself didn't like them and thought they were creepy.
Here's what Carl's had to say about his about turn: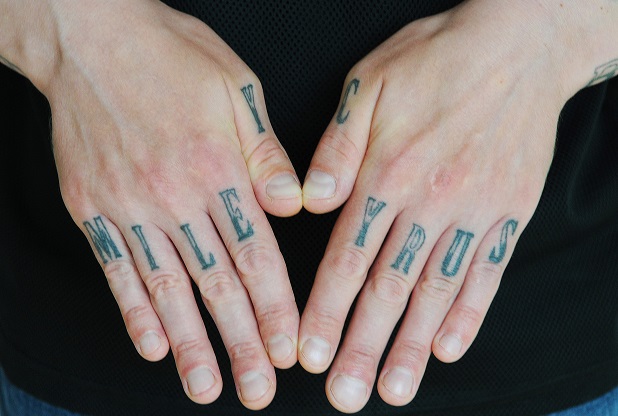 People can't seem to see past the tattoos and it was having a very negative effect on my life where I felt trapped by them. I've just gone off her.

It seems to be the only talking point when I go on dates. The conversation just seems to be centred around them and it just gets boring. I feel like I can't move on.

I'm no longer obsessed with Miley because of her provocative behaviour. She's doing silly things and I don't want to be associated with the things that she does. She used to be the girl next door but she's losing a lot of fans.

I realised my obsession had gone too far when I stood in front of the mirror and was shocked by the sight of my Miley-covered torso.

I thought 'oh my God, this has gone too far'. When I look back, it was just an obsession that got out of control.

It had a physiological effect where I just didn't feel right, I felt trapped and I just wanted to take the tattoos off. It was awful.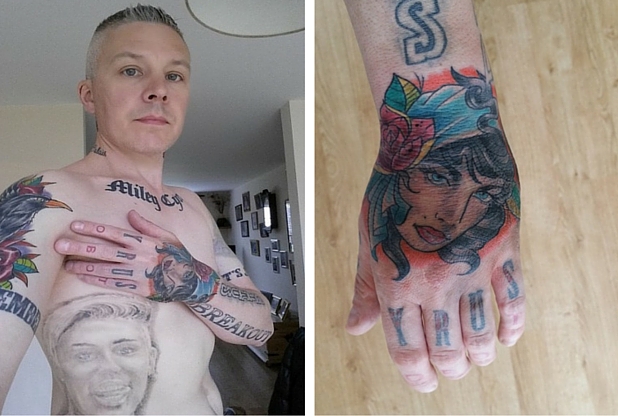 I was getting them removed via laser treatment but now I'm getting them covered up as well to speed up the process.

I'm working seven days a week on my iron business at home to get it done as quickly as possible.

I've just started laser treatment on my biggest Miley tattoo, the one of her face on my torso.

That really hurt. It was ten times worse than getting them, but I'm not bothered how much pain I have to go through. I feel set free and it feels great to be getting rid of them.

They cost me £2700 to put on my body, but I don't care how much it will cost to remove them.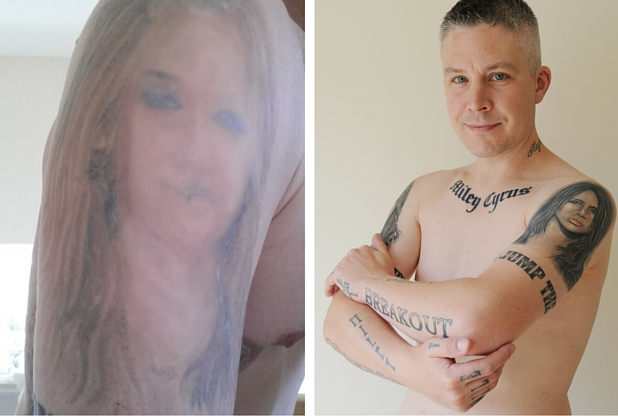 Wow. I mean I know getting divorced kicks some people in the gut, but how about that for a mid life crisis. Jesus Christ you could not make this guy's life up. I hope Carl manages to get it all sorted out and his life back on track, but he should probably write to Google and try and get them to delete any record of his obsession too, because one quick search from any potential new girlfriends and it's going to be back to square one pal.
For more terrible tattoos, check out the best and worst hardcore football fan tattoos of all time.