Who the fuck is excited for the next few weeks of non-stop football action? Everyone is, that's who. And you can bet this lot are right there with you, although it's possible they're just slightly more hardcore, if their football fan ink is anything to go by.
Here are the best/worst football fan tattoos around: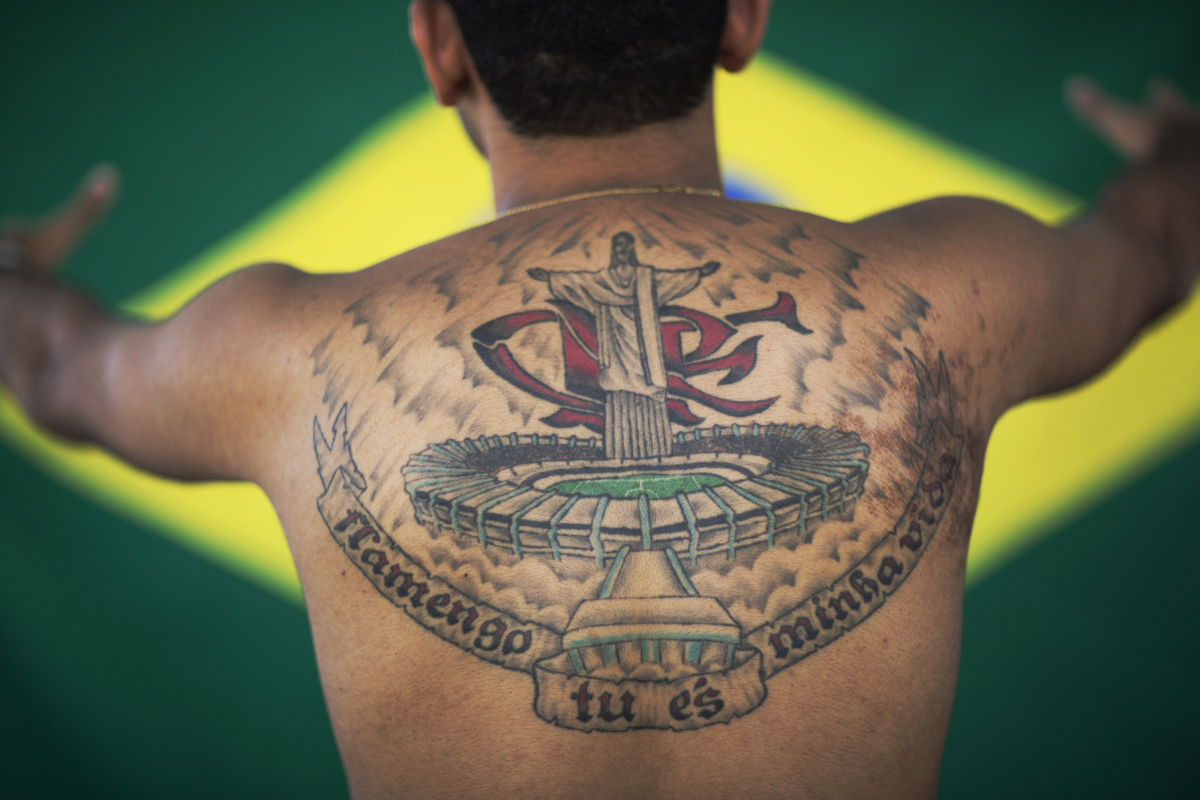 A Flamengo fan poses for a photo showing his tattoo of the Christ Redeemer statue over the Maracana stadium, backgrounded by his club initials in Rio de Janeiro, Brazil. Pretty sick.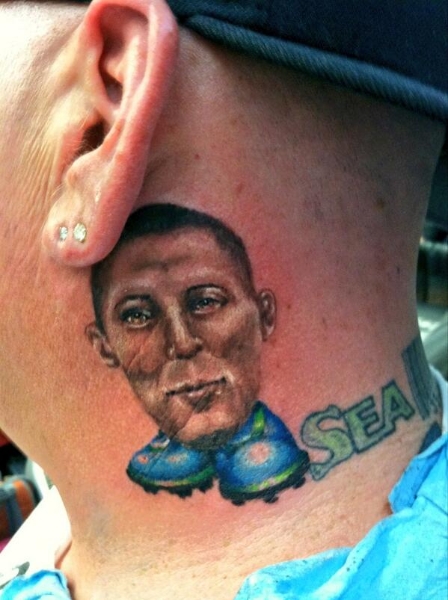 This is a tattoo of a Clint Dempsey/Mr Potato Head hybrid on someone's neck which pretty much speaks for itself.
☛ More Football: Amateur Football Coach Puts On Absolute Masterclass In Diving