Sick Chirpse has been covering a lot of ghost towns and bizarre places people live recently, so here's a completely mental house that a Serbian guy constructed in the middle of the Drina River. The Drina is a tributory of the Sava and is pretty dramatic with vast gorges and beautiful scenery. This absolute legend, Milija Mandić, affectionately known as 'Fungus' by his friends built the house in the late 60's and despite numerous flood and weather related calamities it's still looking weird and cool today.
☛ Weird Places To Live: Tropical Paradise Turned Into Ghost Town

☛  An Even Weirder Place To Live: UFO Ghost Town
The dwelling is in essence, quite a simple wooden hut but its precarious location gives it an element of the surreal. It kind of reminds me of the home-made houses in Christiania, a squatted ex- military base in Copenhagen with roughly 1000 citizens where you can buy weed openly from kiosks in the street (More on smoking weed and looking at weird houses in Christiania next week).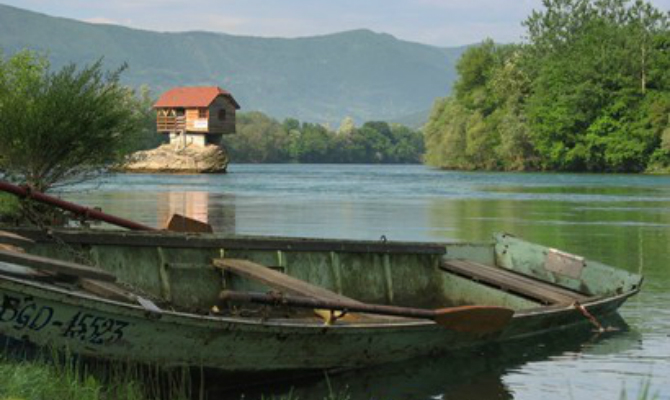 Milija and his friends reach the island retreat by kayak or boat and obviously have a sick time chilling out and watching the world go by drinking Rakia.
☛ Find Out More: Rakia, The Serbian National Drink
After having to rebuild the house for like the ninth time, Milija modified the roof and two of the sides so during floods the Drina can flow through the house and not totally wash it away again…
"Nobody can stop the river so it is better to make way for it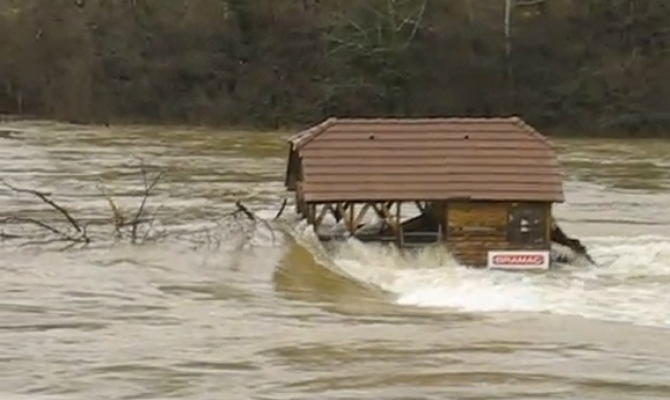 Wise words Mr Mandić. I would absolutely love to hang in this house, anyone up for a kayaking trip to the Drina this summer?