I came across a butt load of old and weird book covers the other day so I thought I'd share my booty with you all. There's no real theme to the compilation, the only common thread is that they're all proper weird and/or amusing. It's hard to imagine what was going on in their twisted fantasy lobes when they commissioned the artwork for the novels they'd worked so hard on. Well, I guess we'll never know.
Some of them are so screwy that I had to double-check they were real and not some viral advert creator pulling my plonker again. So these are all genuinely released books that some people may have read. The first one below – Clash Of The Star-Kings – is apparently set during the reign of the Aztecs in Mexico. I found a copy on Amazon for $15.00?? No way, that's too much, and they've updated the cover so it's not funny anymore. What's wrong with people? Here's the original artwork: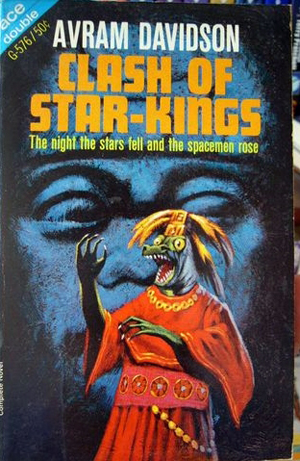 I think this next one is a comic rather than a novel, but whatever, it's all stories. Apparently Perry Rhodan is a German comic series that's been going since 1961. He was the first man on the moon and had loads of adventures or something. Sorry got bored…. Look at the space kitties!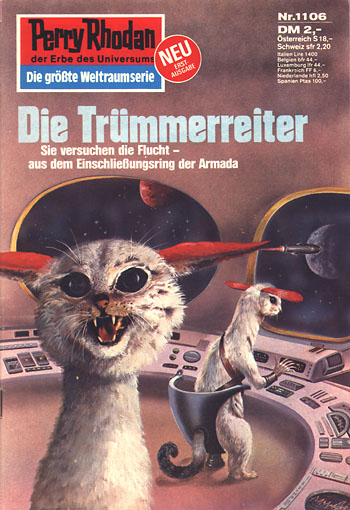 The confusingly titled 'The Big Brain #2 The Beelzebub Business' looks as rubbish as it probably is. It was published in 1975 and I can't find a single human on the internet that has bothered to read it. The author Gary Brandner wrote a butt load of novels, including the popular 'Howling' series. Gary died in September 2013, so let's all say a little prayer for him as we enjoy his literal literary brain child.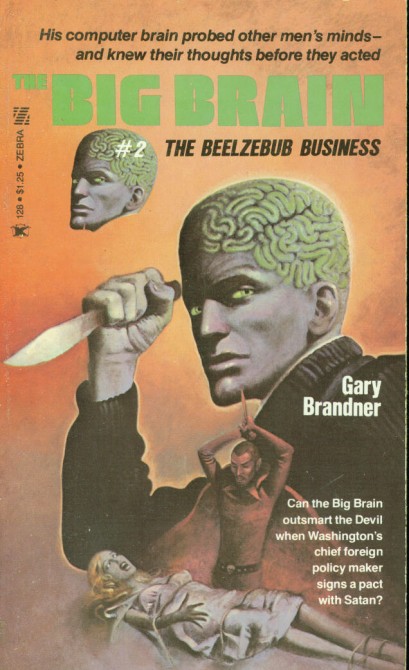 ☛ Up Next: THE JOY OF BOOKS