Mo Nabbach, who runs M&M Hair Academy in South Ealing, has incurred the wrath of North Korea after putting up this massive picture of Kim Jong-Un in his shop to advertise a 15% off discount offer. The poster pokes fun at Kim's haircut, the one he recently ordered all men in North Korea to get.
Mo got paid a visit by two men claiming to be officials from the North Korean embassy, which it turns out is only 10 minutes' walk from his shop.
"They didn't introduce themselves and demanded to speak to the manager," said Mo's son Karim, who also works there. "They told him, 'We want your name'."
They demanded he take the poster down but although he initially refused, he eventually took it down. Then when he was sure they were quite gone, he put it back up again.
So where do we go from here? Does Mo stand his ground? Does Kim Jong-un find out (presuming he doesn't know already) and kick off World War 3? Because this is exactly the kind of thing that would send him a bit spare: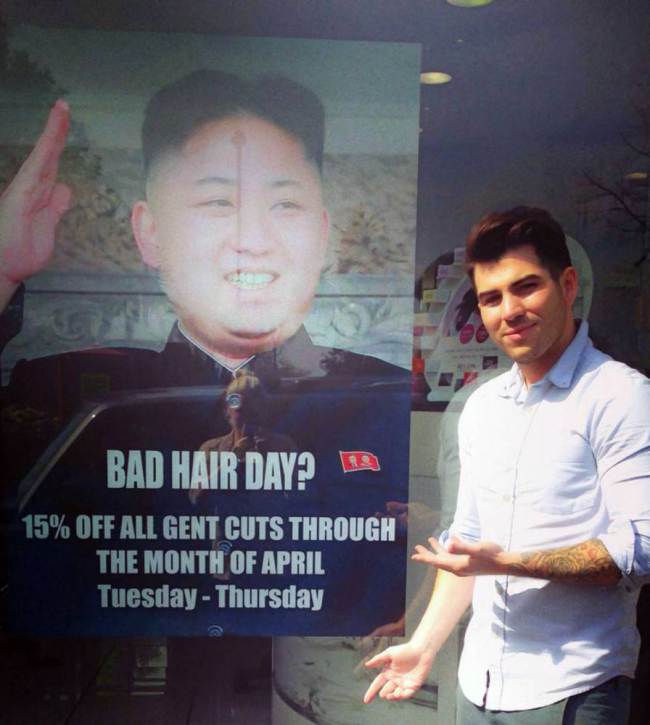 ☛ More Kim: Kim Jong-Un Executes His Uncle's Entire Family