It's that time of the year where all your favourite stores start bringing out their Christmas menus and I swear every year it gets a little bit earlier and this year is no exception as today you can now officially tuck into the Greggs Festive Bake.
Featured Image VIA 
I'm sure that everyone reading this is familiar with Greggs' luxury Christmas pasty, but just in case you're not here's the lowdown: pieces of chicken breast, sage and onion stuffing and sweetcure bacon in a creamy sage and cranberry sauce, all encased in golden puff pastry with a crunchy crumb topping. Yum.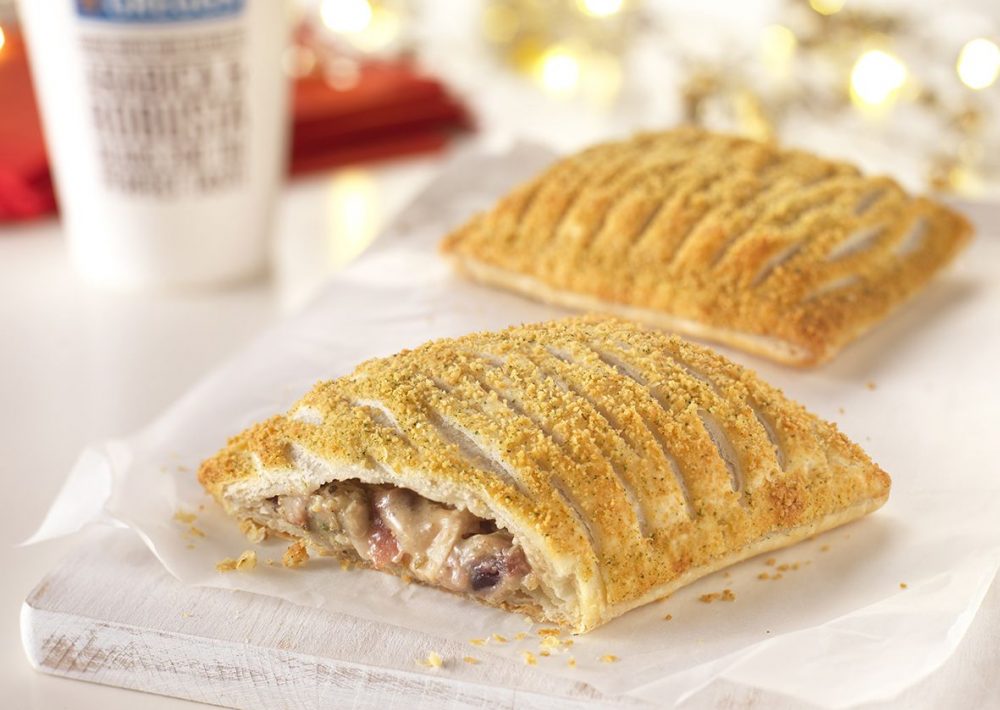 There is some bad news though unfortunately though. They're around 450 calories a pasty (yikes – although most Greggs pasties are there or thereabouts) and for some reason they seem to have jumped 25p in price this year to £1.75. Better start saving.
To be honest, I've always had a festive bake most years and I've never been that blown away by it so I'm not that fussed that it's expensive and you know it's Christmas anyway – treat yourself. Would be quite happy with a chicken bake myself, just saying.
For more of the same, check out this Greggs pasty pizza. All kinds of weird.