One mum wanted to take her daughter to enjoy a crazy golf course which she found on Groupon (risky) near Titanic Belfast. The 'experience' was only £12 – says it all really. Unsurprisingly it was a complete pile of shit. I mean, a fucking building site with pieces of AstroTurf placed randomly onto it.
Featured Image VIA
It looks like the apocalypse – there was scaffolding in the background but some cheeky cunts still decided to advertise it as:
12 holes of golf madness. Some holes will drive you crazy! But hey, that's the name of the game!
Seen in the picture below, the place was obviously a complete shit hole. The mum called Michelle Marshall said:
The picture on the Groupon site looked great and showed a really nice family day out and the description sounded perfect for us.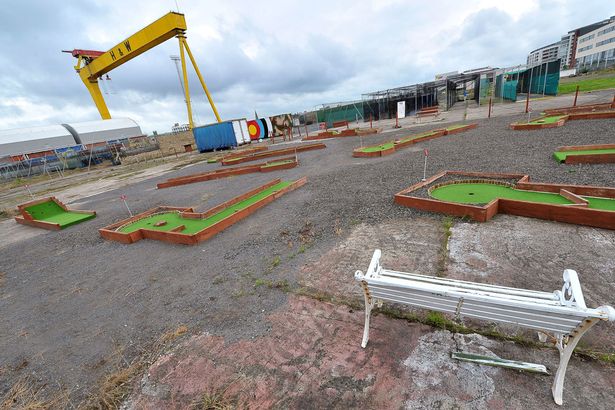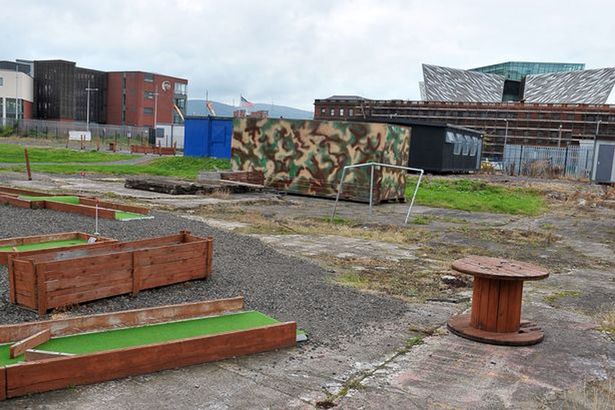 But when she got there she was understandably outraged and described it as:
A complete mess. It looked like some sort of ghost playground left behind after a civil war. The office where we collected the putters from is situated on waste ground, the actual crazy golf site itself is also on scrub land and it's constructed from old scaffolding planks painted with wood reserve and nailed together.
The 'course', run by Universal Sports Arena, advertises itself to customers, saying:
When you arrive you will be given a score card, holder and pencil along with a suitable ball and putter."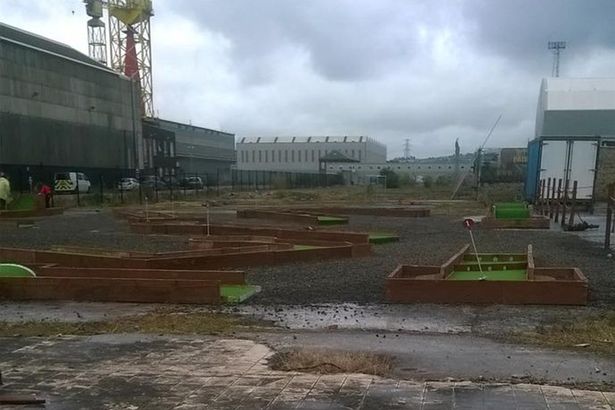 And there's no need to book. Book what exactly? A walk around what seems to be a fucking building site?
She should've gone to Trafalgar Square instead.