The Ghanaian government has caved in and sent more than $3 million in cash to its national squad in Brazil after the football players boycotted training and threatened to abandon the final group stage match against Portugal later today.
The money was promised to players as World Cup qualifying bonuses that were supposed to be paid weeks ago (about $75,000 each).
Deputy sports minister Joseph Yamin said:
The players insisted that they will want physical cash. The government had to mobilise the money and a chartered flight to Brazil. The money is in excess of $3 million.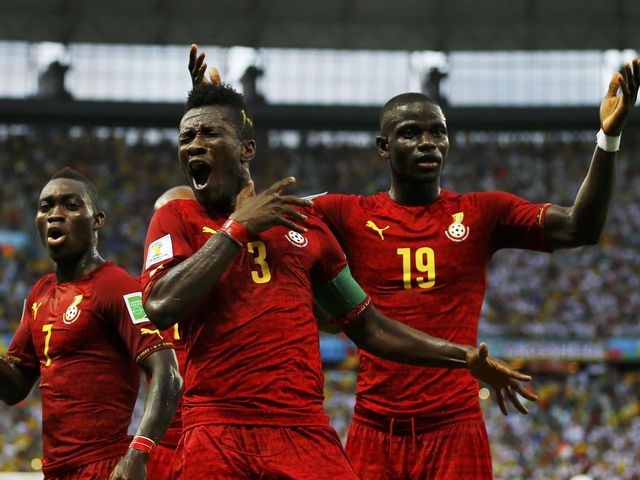 Welp, so much for playing for the pride and honour of representing your country. I guess you can't buy food (or watches, or cars) with pride and honour. What a power move though — basically holding your government hostage and threatening to completely humiliate a whole country by just not showing up to this all-important football game until you get paid. Gotta respect it, in a way.
Ghana need a win over Portugal today combined with a Germany win over the US to advance to the KO stages.