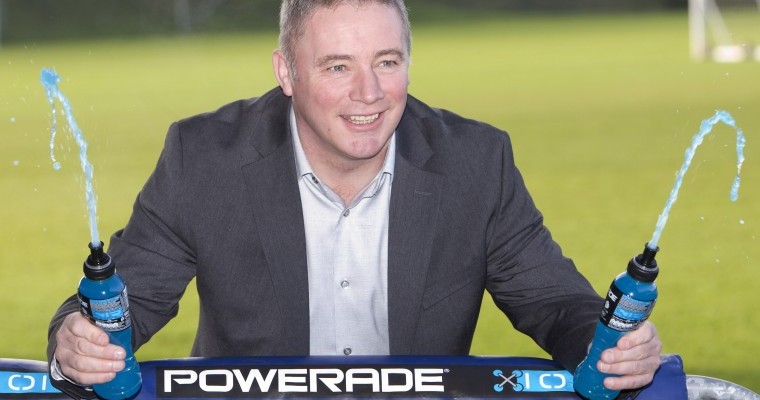 Football sponsorship is a crazy business these days, as clubs and players generate ever spiralling amounts of bunce by slapping weird logos and names on pretty much anything (Stewart Downing receives £30 a year for having a Bernard Mathews tattoo on his bell end). Manchester United for example bagged a whopping £40 million last year when they became the first team to gain a sponsorship deal for their training kit, which is all a bit mad.
My main problem with sponsorship these days is that I don't know what any of it is. Who are AON and why do they pay £20 million to have their name on Manchester United's kits? Spurs kit features the lovely logo of Autonomy, what is that? Sunderland are sponsored by Tombola? Sunderland are sponsored by a terrible village fete activity? I don't understand, what does it mean? I miss the good old days of the Premiership when clubs were sponsored by actual things and I knew where we all stood. Remember when Aston Villa were sponsored by dairy legends, Muller, Arsenal used to be sponsored by Dreamcast and Wimbledon had Tiny computers emblazoned on their chest? I knew what was going on then. I could watch a Villa game, go to the shop and buy a delicious Muller if I wanted to, before going home and wasting my life on Shenmu. Can I do that now? Can I go to Londis and pick up an AON? What if I want some tombola for my house, is that possible? Is Standard Chartered an acceptable valentines present for someone? Struth.
Top marks for stupid sponsorship however must go to Desun, a Chinese company that makes apple juice cordial. The fruity chumps decided to sponsor Sheffield United in 2002 despite the fact that Desun is only sold in China, and The Championship is not shown on any Chinese TV channels. A truly faultless business move.
However sponsors aren't happy with just having their product slapped across £70 shirts and it is now de rigueur for promotional videos and adverts to feature our footy heroes. If you are looking for piss poor 'concepts', acting that makes Danny Dyer look nuanced and Barry Bannan struggling to say 'Happy New Year' in Chinese and English you are in for a fvcking treat.
First up, this crock of shit from Blackburn top dogs Venkys – which has actually been featured by Sick Chirpse before HERE – is laughable for a couple o'reasons, firstly the genuine glee on the faces of tubby lads Paul Robinson and David Dunn. And secondly it offers an insight into the motivational tactics of stammering looser Steve Kean — they have a big sign on the changing room wall that says 'Dominate'. Laugh as we may, but this video made signing Yakubu a lot easier.
[yframe url='http://www.youtube.com/watch?v=IYwf2SBWa5o']