"Welcome to Fight Club.
The first rule of Fight Club is: you do not talk about Fight Club.
The second rule of Fight Club is: you do not talk about Fight Club.
Third rule of Fight Club is: if someone yells stop, goes limp, or taps out, the fight is over.
Fourth rule: only two guys to a fight.
Fifth rule: one fight at a time, fellas.
Sixth rule: the fights are bare knuckle. No shirt, no shoes, no weapons.
Seventh rule: fights will go on as long as they have to.
And the eigth and final rule: if this is your first time at Fight Club, you have to fight."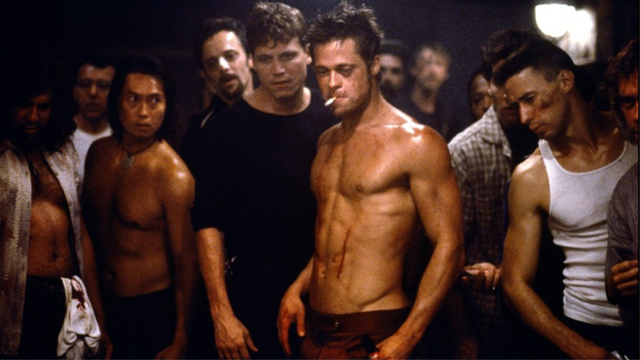 I am Jack's Twitter account, I follow @chuckpalahniuk, he makes me aware of Fight Club sequel, I thank Chuck.
For those of you who didn't remain a member of the Palahniuk fan club (The Cult) for some stupid reason, I guess this is your time to repent and embrace the American writer once again. Did you think he was a one book wonder? Did you think he just wrote the screenplay for Fincher's Fight Club (1999)? Or did you cast him aside like he was nothing but a unique snowflake on the basis that some bloke who used to be in Busted wrote a song about him (Palahniuk's Words)?  The last one is fair.
☛ Next: Daggering Fight Club Video
Whatever your reason, here's a little snippet for you, he carried on writing for another 17 years and has been banging out more disturbing new-age American literature than you could shake a bloody copy of American Psycho at. With titles such as Choke (2001), Invisible Monsters (1999) and Snuff (2008) he shook some entire countries so much that one of his publishers is even awaiting trial just for bringing his book out.
I'm happy to let you know that this sequel isn't a straight to video mash-up making a go of remaking the picture that Total Film described as the film to end a millenium, but rather a graphic novel sequel to Palahniuk's 1996 masterpiece, that is going to "hammer out the complete story."  I am Jack's curiosity. If he was a cat, I would kill Jack.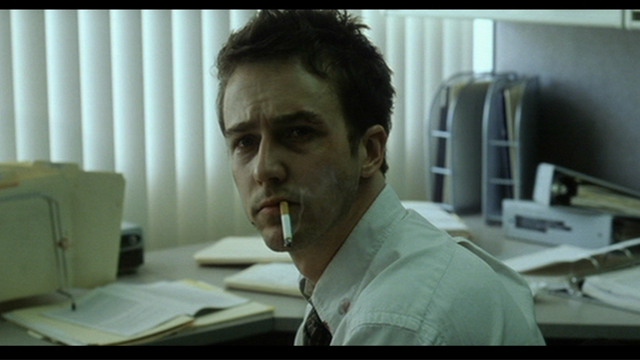 Palahniuk made his announcement courtesy of the Comic-Con International in San Diego, at a panel discussion titled, Ode To Nerds – and the story itself picks up 10 years after what we thought was the end of Tyler and the narrator's love affair.
Palahniuk told the fan boys and press alike that it was going to be "dark and messy." Saying, "Nowadays, Tyler is telling the story, lurking inside Jack, and ready to launch a comeback. Jack is oblivious. Marla is bored. Their marriage has run aground on the rocky coastline of middle-aged suburban boredom. It's only when their little boy disappears, kidnapped by Tyler, that Jack is dragged back into the world of Mayhem."  I am the hair on the back of Jack's neck, I stand up when Jack feels excitement.
☛ Next: Trailer For Oldboy Remake Is Released
Fellow author Chelsea Cain (Dharma Girl), has been introducing the 51 year-old to some of the finest artists in the comic book world across some of the major publishers from Marvel and DC to Dark Horse. The worry is that with his new book Doomed not out until the later this year, and Beautiful You not being made available until 2014, fans are at a loss as they may have to wait until 2015 to get their hands on the (very) graphic novel.  If you haven't managed to ever read or watch Fight Club then I am not about to ruin it for you but allow me to talk briefly to those that have.
The sequel isn't that far-fetched. It's quite possible that the characters would have ended up in the surburban Ikea-fuelled nightmare of America inwardly screaming "deliver me from Swedish furniture" – but it is also likely – that Tyler didn't dissolve like the narrator and his playmate, Marla.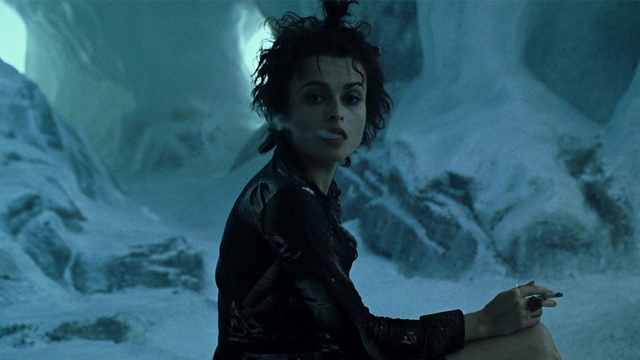 Here are the 8 Rules that Sick Chirpse hopes are followed when they release the graphic novel.
1. The first rule of the graphic novel is: everyone needs to talk about the graphic novel.
2. Palahniuk takes all the time he needs to make it the kick-ass (very) graphic novel it could be.
3. It in turn inspires a whole new generation to read the novel/watch the film.
4. Hollywood pick up the sequel for a big budget release.
5. David Fincher is entrusted with the reigns again.
6. The Dust Brothers handle the soundtrack again.
7. The actors reprise their roles from the original*
8. The world revolts and every Ikea, Starbucks and Credit Card company are burned to the ground.
Apart from the sad truth that the sequel couldn't include Meatloaf (Robert "Bob" Pulsen), we still might be in for a phenominal showing from Edward Norton (Narrator), Helen Bonham-Carter (Marla), Brad (Pitt (Tyler) and even emo superhero Jared Leto (Angelface).  The only issue is Tyler's probable inability to age due to what he stands for and what he is – but I suppose Brad Pitt has played a 100 year old baby before – so this may not be that much of a stretch.
All I know is that if they are considering releasing a feature length movie version of Snuff – which to cut a long story short is the story of an ex porno star and her attempt to bang 600 blokes in a day – then I suppose anything is possible.
[yframe url='www.youtube.com/watch?v=J8FRBYOFu2w']
The first rule of the Fight Club sequel is: you have to talk about the Fight Club sequel.